Our Time Of Passing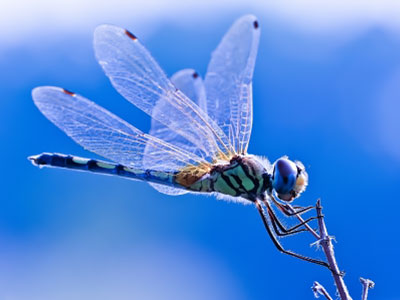 A very good friend passed away recently. She left behind five children, and each of them was questioning why they didn't do more to help their mom prolong her life, despite the fact that this very loving soul was in pain most of the time and had an extremely lonely existence.
She no longer had what one might call a 'good quality of life.' But they have taken it upon themselves to hold one another responsible to keep her on this plane, when it was becoming increasingly clear she was so very prepared to leave.
We discussed the situation at length and some of the siblings were finally convinced their mother's time of passing had very little to do with them. If they had no bearing as to when she entered the planet, why on earth would they have a say as to when she could leave?
Man alone chimes the hour. And, because of this, man alone suffers a paralyzing fear that no other creature endures. A fear of time running out ~ Mitch Albom
I fully understand it was strictly their own egos talking, but it certainly interferes with the grieving process when we mire ourselves down in useless guilt that honors no one, especially the one who has passed on. If we do not receive any other message loud and clear under such circumstances, we should get this one: a person's time of passing is absolutely none of our business. Our only responsibly is to be kind and loving while we shared our existence with that particular individual, and to honor their passing by mourning them, certainly, but not to place that person in a position of burdening them down with guilt.
I saw this sweet soul as soon as she passed. She was entering a room with her arms out stretched and seemed so excited to see someone she so obviously knew. I could not see who that person was, but once she entered the first room she went through what appeared to be a series of mirrored doors and that was the end of that, or so I thought.
Her family was still not dealing with the reality of her passing and were wondering if she would come back to see them at some time. Well the next night I saw her again. She came to the door she originally went through, and shut it firmly behind her. This was assuredly a message to all – she was definitely not returning and was so completely done with anything this lifetime had to offer her. This was the closing of anything connecting her to this plane, or anyone that remained here.
Not everyone has this type of reaction when they leave here. My own daughter went back to her soul group immediately and she is now very involved in a project of some kind. However, we do have an indication as to when she is visiting us. Every time we see a dragonfly hover around our house, we now that is her and she regularly returns to see her daughter.
The boundaries which divide Life from Death are at best shadowy and vague. Who shall say where the one ends, and the other begins? ~ Edgar Allan Po
It certainly gives us a great deal of comfort to know she is at peace and happy, that is all we can ever hope for when we have experienced that painful loss and for us it helps with our own healing process. We never reproach ourselves for not having done more. We simply honor her existence and continue to pay her homage by fully appreciating the short time she was able to give us.
That is the only message we need to give ourselves. By all means wonder where your loved has gone, there is nothing wrong with that. Keep loving them as you would if they were still here in physical form, and do not try to stem your sorrow. Just keep your own life in order and let your loved one play whatever part in your life they see fit, while you remain here yourself. That is the only way you will have peace for yourself and maintain that wonderful contact that still keeps you connected.

About The Author: Kitty

Kitty is a Canadian Intuitive, born into a large family of clairvoyants and clairaudients. A local celebrity, she's been giving accurate predictions in her paper for over fifteen years now, and is often called upon to lead séances and provide readings at Psychic Fairs in Vancouver. A trained counselor, she combines her natural Gifts to detect blockages at their root, and provide detailed psychic information and practical advice for success and happiness. She's helped locate missing items and people, has communicated messages from loved ones who've passed on, and communicates with two Sacred Celestial Beings who are unerring in the startling information they provide. If you'd like to connect with this remarkable Intuitive, whose talent spans generations, you can find Kitty at PsychicAccess.com.