You Are More Powerful Than You Realize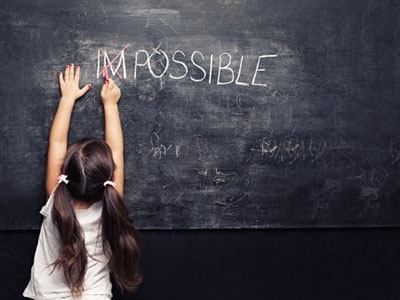 Faith is often defined by dogmas, doctrines, decrees, and creeds. However, these qualities have little to do with substantial spiritual aspects of faith and more to do with systems that attempt to define faith. A true spiritual idea of faith is not about believing the right things, but instead recognizing that our lives can be motivated by the good from which our lives originated.
There is a line in A Course in Miracles that says, "If you knew who walked beside you on the path that you have chosen, fear would be impossible." Faith is at its core the understanding that there is something greater that ourselves assisting us in our forward momentum.
Are there correlations between faith and belief? In my experiences of channeling for years, I would say that the qualities of faith and belief do have a tie. You could say that faith and belief have a symbiotic relationship in our lives. Belief is essentially the catalyst of faith, however 'right' belief is not necessary for faith experiences.
Sometimes your belief system is really your fears attached to rules ~ Shannon L. Alder
Faith is essentially the power that causes our beliefs to become true or manifest within our experiences. For example, Jesus said, "If you have a small amount of faith you could say to the mountain to move, and the mountain would move." Faith is the power that creates reaction in our world.
So much of our everyday focus is on the things that are not working within our lives and within the world. These experiences are often a direct correlation of our beliefs about life. What we believe about life will become true for us. This is because of the infinite nature of the creative force of the planet.
There is a lot of information out there for us to focus on, and when we hold a negative belief it is very easy to find evidence that supports that belief. However, the same is true with positive beliefs.
A belief is simply a thought that we repeat to ourselves over and over, until it becomes true for us. Often, these beliefs are left unchecked. We hear something in the news, or our friends will share something with us, and we hold on to these messages as our own truth. However, no one is responsible for your thoughts, except you.
For example, Richard Brodie studies the effects of thoughts as they spread like viruses that pass from person to person. One major example is the violence that we see in our world today. In his work he discusses the meme, which is a single thought that can be spread and evolve among family, religious, political, and social groups. Often adherence to these memes or thoughts are what cause social acceptance within a group. However, these beliefs are just that, beliefs. And like with any belief they can be change.
Again, a belief is simply a thought we choose to think repeatedly, until it becomes true for us. It is nothing more and nothing less than a thought. However, thoughts meet the power of faith and produce evidence within our world of the truthfulness of these thoughts.
I can do just about anything if I choose to make it a high enough priority and devote enough time, money, and energy to it ~ Richard Brodie
Let's consider violence for a moment. This is a topic that social groups, people, and the media focus a lot of attention on. We frequently hear about violent actions that take place around the globe. However, acts of violence play a very small role in most individuals' life experiences. For many people, especially in the Western World, the evidence of a peaceful world far outweighs the evidence of a violent world. However, we never hear about the peace that is breaking out all over the planet. Often beliefs are mismatched with the actual circumstances.
I do not believe that this means we must put our head in the sand, but I do want to point out that a focus on things like violence in our world is providing the vibrational and energetic resonance to create the conditions we are facing on the planet.  To have peace on the planet we must believe it is possible.
Years ago, my teacher said to me, "You have enough love in your heart to heal the whole planet, but start with yourself first."  I believe that this is true of all of us, but we must be willing to shed our former beliefs and adopt beliefs that support what we want out of life.
I recommend going back through your beliefs about God, the Universe, nature, and life, and determine if your beliefs are supporting the type of world you want to live in, or contributing to the challenges we now face on the planet. If you find yourself complaining or criticizing more than finding solutions, then you may want to address your core beliefs and shift those beliefs so that they line up with what you desire to experience on the planet.
You are far more powerful than you realize. What you do with your power is a choice. Maryanne Williamson wrote, "It is our light not our darkness that most frightens us." When we hold beliefs that do not support our desires, we are playing the victim, and often times it is our own power that frightens us the most.

About The Author: Cosmic Coach

Cosmic Coach (James) has mastered many techniques in his psychic practice to connect with the unique heart center of each of his clients. He is a Reiki Master of many traditions, who is adept at crystal healing, card readings, and delivering detailed messages from Angels and Guides. A Christian Minister, a teacher and an Energy Guide, living in Michigan, James is always expanding the base of his knowledge to broaden his reach and serve as many clients as possible. To experience a unique reading personally designed for you, you can find Cosmic Coach at PsychicAccess.com.