A Healing Message From The Afterlife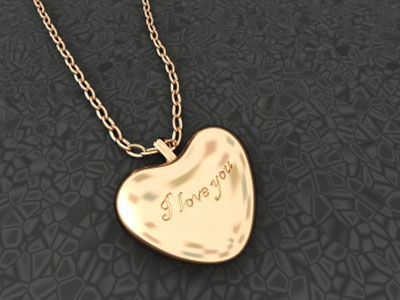 I have just finished a mediumship reading for a client and I am feeling rather drained, but very satisfied. I had to connect with her deceased grandfather, who had passed suddenly in his sleep. Her grandma also passed a year earlier, around the same time.
She knew that he would go not too long after Grandma, as they lived together for 60 plus years. They married very young and had a busy family life, after having all five their children within the first decade of marriage.
She asked me to see if he had any messages for her, and he certainly did. He said that she needed to take better care of herself and that if she didn't she might end up with diabetes. Grandpa wanted her to know how important it was for her to take care of herself. He said it was so important because her four little kids need her to be around for a long time.
Sometimes our grandmas and grandpas are like grand-angels ~ Lexie Saige
She then confirmed that she had just been to see a doctor for "bad circulation" and instead found that she was well on her way to having to deal with the dreaded metabolic disease. Fortunately, there are lifestyle changes she can make to help prevent the full onset of the illness.
My client was in tears while she told me this, as she knew that this information was coming straight from her Grandpa. I having never met her grandfather, neither did I know anything about him. During the reading, I saw his legs turning black before he died. The images were very disturbing, but I shared them with her anyway, and she confirmed that his legs did indeed become infected with gangrene and he definitely died of diabetes.
Her grandfather also said she needed to take a look at who she allows in your life and to make sure that she rids her life of stress. Stress is very toxic and detrimental to health and well-being. She then shared with me how she was in a toxic relationship and that the person she was seeing abused alcohol, used bad language and was hot-tempered and abusive.
She said she knew she needed to move on from that relationship and marry a really nice man she had met at the library, where she had been with her children one day. They are both divorced and Christian, and had children who actually seemed to get along really well. I saw that there was a crossroads coming up in her life, but that she was on the right path. Her Guides, God, and the Universe were working with her to achieve truth, light, health and healing in her life. Grandpa confirmed and shared this information as well.
The session answered many questions in my clients life and helped her to make some major life decisions. I truly feel this was a reading that will lead to much health and happiness.
One of the most powerful handclasps is that of a new grandbaby around the finger of a grandfather ~ Joy Hargrove
Grandpa had one last thing to say to her. He said, "I love you and Grandma loves you. Remember to wear the locket that we gave you, as the message on it will keep us connected forever. We will all be together again."
At the end of the reading I asked what was on the locket and she told me that her grandparents had given her a locket many years ago, when she was visiting them. On the outside of the locket it said, "I love you." She had put a tiny picture of the two of them inside the locket and she shared this she was crying tears of joy. She said that she loved them very much and that she always felt them near, and knew they were now together.
I really enjoyed doing this reading, because it brought not only healing and happiness, but confirmed everything for her. It feels good to be of service and make hearts happy. What a great blessing for everyone involved. What I do has to be meaningful, purposeful and healing. This reading was just that.

About The Author: Moon Goddess

Moon Goddess is a third generation empathic healer and seer. She started to give healing readings to people more than 20 years ago. She has always been interested and studied all things metaphysical from a young age. Being hypersensitive she can feel and see things before they happen. Utilizing the Tarot, and with the help of her Guides, she is a source of support for many people all over the world. After he passed over, her grandfather kept his promise and came back to say goodbye and gave her the most amazing experience. Moon knows there truly is a Heaven, and it is wonderful! Sharing her experience has helped many people after they have lost someone, or anyone experiencing some form of grief. Get a reading with Moon Goddess now at PsychicAccess.com.


This site uses Akismet to reduce spam. Learn how your comment data is processed.