Connect With Your Passion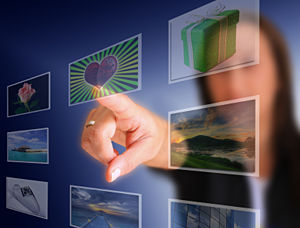 We have all read those inspiring quotes about finding your passion, and living your best life doing what you love. It is however sometimes not that easy for all of us to really know what we are meant to do. This is where psychic readings can be useful. An intuitive can often tell right away what a person would be good at or what would make them happy.
Life can become cluttered with negative emotions, such as worry, tension, fear, depression and anxiety. Sometimes it can be chemical, something hormonal, and sometimes it can be because we are going against the grain and stuck in lives we dislike and jobs we don't enjoy. It creates dis-ease and makes us feel like our life is a cup half – void of joy.
One way to find your passion is to write down the things you enjoy. What makes you happy? What makes you feel like your vibration is heightened? What resonates with you in this world? Really think about what you would love to do to help people, because that could reveal your life meaning, joy, and purpose.
Just don't give up trying to do what you really want to do. Where there's love and inspiration, I don't think you can go wrong ~ Ella Fitzgerald
Maybe it is something that doesn't pay too much, but it gives you a sense of fulfillment. Connecting to your passions and those things you love, be it career or hobbies, has a remarkable way of uplifting our spirits and awakening us in many ways. I find to that when you do what you love your intuition becomes stronger and finely tuned.
When I feel like I'm depleted energetically, I sit quietly and take long deep breaths and just still my mind and body. I allow God to show me what I should be doing. Usually an image will pop into my mind and I will know right away where I should be or what I should be doing. Right away I feel better. Meditation can help with connecting us to our passions.
It is very empowering to be able to control your happiness by simply doing what you love! So if you feel down or in a rut, know that the answer may be as easy as meditating, journaling or finding a good astrologer or psychic that can pin-point what direction you should be going.
It is your birthright to make your desires and dreams a reality. Doing what you came to do on this planet is what it's all about. When we don't know what our life purpose is, we can often find ourselves in all kinds of negative situations. Follow your dreams, your likes, your passions. It is one powerful way to connect with your personal happy place!

About The Author: Moon Goddess

Moon Goddess is a third generation empathic healer and seer. She started to give healing readings to people more than 20 years ago. She has always been interested and studied all things metaphysical from a young age. Being hypersensitive she can feel and see things before they happen. Utilizing the Tarot, and with the help of her Guides, she is a source of support for many people all over the world. After he passed over, her grandfather kept his promise and came back to say goodbye and gave her the most amazing experience. Moon knows there truly is a Heaven, and it is wonderful! Sharing her experience has helped many people after they have lost someone, or anyone experiencing some form of grief. Get a reading with Moon Goddess now at PsychicAccess.com.