Would You Rather Be Right, Or Happy?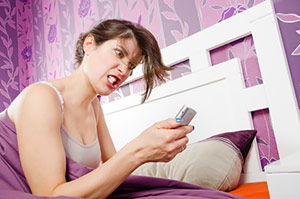 A recent unethical experience with a large company prompted me to ask a few people from various walks of life if they would rather be right, or happy? Most, including my husband, said they would definitely prefer to be right! The unpleasant incident caused me stress and considerable expense, but in the end, I'm glad I chose the latter – to be happy.
I purchased a power generator with a twenty hour backup at an ultimate cost of about $2,300 dollars, including installation and subsequent lawyer fees. I dealt with a salesperson at the retail outlet who told me the unit was too simple to warrant them installing it, and that if I could use a laptop, I could install the unit myself by following the instructions on a compact disc.
Most people would rather be certain they're miserable, than risk being happy ~ Dr. Robert Anthony
I would have much preferred that the company deliver and install this bulky unit. After collecting it, I tried to get the generator up and running myself, but I didn't have the foggiest idea how to get the back-up system going. I eventually sourced a reputable computer company to install it, after the supplier refused my second request to do the installation.
After seven weeks the system failed. There was a strange noise emanating from the fan, then a loud pop and a burning smell. The Managing Director of the company then shamelessly claimed that I had refused their offer of installation, insisting I'd said my husband was both technically-minded and a handy-man, and that he would do it himself. He is neither, and no way would I say this of a man who does not even know how to send a text message, or fix simple things around the house. I would never dream of having him even attempt the installation of such an expensive piece of equipment!
At this point in the drama words from past Alcoholic Anonymous (AA) meetings came back to me; "Would you rather be Right or would you rather be Happy"?  Wow! Those few words are truly powerful. In a Course in Miracles it is also asked: "Would you rather be right or happy"? It emphasizes how the most loving response is to choose happiness over the ego's need to always be right. Holding onto the feeling that we've been deeply wronged makes happiness rather elusive.
When one door of happiness closes, another opens, but often we look so long at the closed door that we do not see the one that has been opened for us ~ Helen Keller
I eventually came to a point of willing surrender and chose inner peace instead, and it felt like a load had been lifted – albeit a rather costly load! I know karmically that justice will be done sometime in the future, on some level, and I really felt a lot better when I chose to let go of fighting. It will actually be less stressful for me to work harder to re-coup that financial loss, than to get angry and give so much more negative energy to those who have no ethics.
My affirmation from the Course in Miracles, which helped me to shift from feeling like the victim is: "I am not the victim of the world I see". We can use this affirmation as a prayer, as we remind ourselves we would rather be happy, instead of right!
Confirm your commitment to happiness regularly and it will be hard to 'stew' in anger for too long.

About The Author: Shani

Shani is a qualified practitioner in Reiki, aromatherapy, reflexology, body spin, and animal telepathy who received psychic development training at the Arthur Findlay College of Psychic Research in England. A published writer, her articles and predictions have appeared in several respected magazines and on psychic websites, and she has read for many celebrities and even heads of state in Africa. Because of her empathy, people find it easy to connect with her. Every month, she attends a psychic circle and the information that comes through from Spirit never ceases to amaze everyone present. Though she was born in London, Shani has traveled the globe and has studied the art of African Mysticism, bringing her unique flavor to those seeking her incredible talents. What she has taken away from her many travels abroad, is that there is always a sort of longing clients have to be connected to the source of their being. Get a reading with Shani at PsychicAccess.com.


One Response to Would You Rather Be Right, Or Happy?