Journey Born Under A Divine Star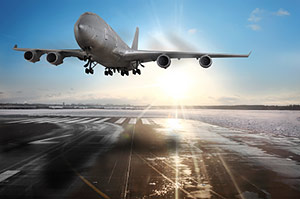 In the coming weeks I will be posting a series of articles from my travel blog, which I wrote during my recent trip to Europe. The blogs are a collection of spiritual adventures, pilgrimages to sacred places and accounts of my personal odyssey into self-realization. Let me be your guide to sacred sites like Stone Henge in the United Kingdom and the Oracle of Delphi at Temple of Apollo in Greece.
I was very excited that my journey began under one of the most rare and powerful aspects in astrology, namely the Grand Sextile, or Star of David. The ancients associated this unique alignment of six planets with the birth and anointing of a king. This rare alignment of the planets occurred on July 29th, 2013. Seven of the ten planets were involved to create six sextiles, three oppositions and two Grand Trines!
Travel is more than the seeing of sights; it is a change that goes on, deep and permanent, in the ideas of living ~ Miriam Beard
The six planets involved are all in the Water and Earth signs, which is believed to present a rare opportunity for planetary healing and harmonizing of the physical world with the spiritual realm. Some believe this to have been a moment of global soul alignment.
In Kaballah the Star of David embodies the synchronization of Earth and Water, feminine and masculine, as well as humanity and the Divine. According to kabbalastrology.wordpress.com it represents "the balance between our efforts in prayer, reaching up to the divine realms, and intuition and embodiment, receiving the information we need to step into the divine plan."
My astrological chart for the month of my trip also talked of turning outward, new adventures, travel for personal fulfillment, leaps of faith, philosophical expansion, higher consciousness and even the possibility of prophetic visions. So, fasten your seatbelts… it will be an interesting ride!
Articles in this series are from Anthon's travel blog, which he wrote during his 2013 European tour. The blogs are a collection of spiritual adventures, pilgrimages to sacred places and accounts of his personal odyssey into self-realization. Other articles in this series:
In The Powerful Presence Of The Maiden Goddess (Athens, Greece)
A Sign From Apollo At The Delphic Oracle (Dephi, Greece)
The Shaman's Schmetterling In Gottsdorf (Berlin, Germany)
Empath Unplugged At Bath Spa (Bath, United Kingdom)
From The Inner Circle At Stonehenge (Amesbury, United Kingdom)
The Disappointed Jesus In London (London, United Kingdom)
© 2013 Anthon St Maarten

About The Author: Anthon St Maarten

Anthon St Maarten is an international psychic medium, intuitive consultant and destiny coach. He has been consulting professionally as psychic medium since 2004 and has since established himself as a trusted advisor to many people all over the world. He is also a sought-after inspirational speaker, metaphysics teacher, radio personality, spiritual author and blogger, with a special interest in New Thought spirituality, metaphysics, parapsychology, mediumship and psychic phenomena. He is best known for his bestselling practical spirituality book Divine Living: The Essential Guide To Your True Destiny You can get a psychic reading from Anthon at PsychicAccess.com