Archive for September, 2011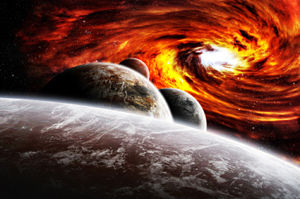 In my sleep I experience lucid dreams in which I seem to travel through different time frames simultaneously. I am aware when I am in this state of consciousness, and I do mental exercises such as consciously analyzing the dream, making mental notes and memorizing aspects of it from within. In addition I marvel at its contents and artistic merit.
I get important insight and prescient information in this manner. I look forward to falling asleep.
Are our dreams purely divined from gray matter, or is this a 'gateway' for travelling the purported additional ten dimensions?
We now know we live in a definitive Four Dimensional Universe, with the possibility of String Theory being the connecting common principle of expression, that may explain how these dimensions and our perceptions of these dimensions interact and affect each other. Read the rest of this entry »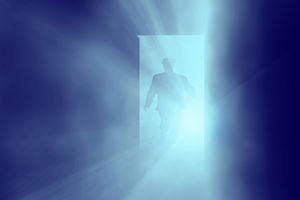 Sometimes we all get so busy pursuing our work that we forget the value of the current moment.
I, for sure, don't set the best example of work-life balance, but I am learning each day from clients – here on earth and in the spirit world – how important it is to appreciate what we have now, rather than always striving towards the future.
One of my greatest life lessons is learning to be present for myself and the people that I love.
I remember a wise friend once sharing a well-known quote with me: "the past is history, the future is a mystery and now is a gift – that's why we call it the present". I don't recall where this wonderful quote originates, but I love it. Read the rest of this entry »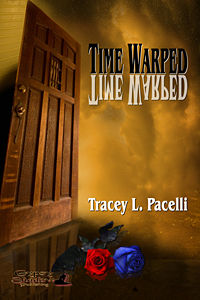 As a long-time fan of Psychic Access, I first came on-board, not as a writer, but as a client in need of psychic counseling. And boy, did I get it, not just from one talented psychic advisor, but from several! You might even say the info I was given saved my sanity at a time when I had been devastated to learn I had stage IV melanoma.
Many might assume this to be a death sentence, but it wasn't. It was just the beginning of a transformation that led me to the wonderful place I'm at now—with a teen novel newly minted from Gypsy Shadow Publishing.
One of my favorite psychics confided that she was given the information that it wasn't my time to pass, and that I needed to flow through the experience, the best way I could. And I did! It wasn't easy though, and I suffered through some dark days. But, fortunately for me, I was accepted into an experimental cell therapy program at the NIH, after initially being rejected, and I'm happy to report that two years later, I remain cancer free.
Doug, the owner of PsychicAccess.com, in his infinite wisdom hired me as a staff writer and it's truly been a wonderful experience for me. I've met and interviewed so many truly gifted psychics, and have been privileged to edit their biographies. I've worked for Doug for many years now and have not had one unhappy moment. In fact, he even built my incredible paranormal blog site for me and generously offered many marketing tips! Read the rest of this entry »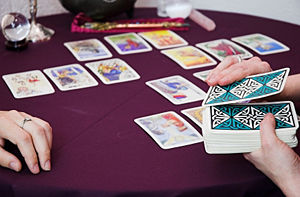 During this past week alone, several people from different walks of life have asked me this very question. Yes, anyone can learn, but as some of my Tarot students have shown, it's the passion you have for Tarot that makes the difference, and that can turn someone into a reader with a difference.
Tarot readings can be used for one's personal growth only, or for doing readings for self and others. Often individuals learn the Tarot of their own volition, paying particular attention to its imagery and symbolism, as they develop their skill with practice, practice, and more practice.
Once they feel they can trust their higher selves and spirit guides, and feel they are being directed to the symbols and imagery in Tarot, which will kick start the required information to be revealed, they will be confident to do Tarot readings. Read the rest of this entry »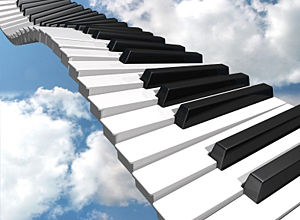 Can the dearly departed hear our music? Can we communicate with the other side through music? I am sure this is possible, as I have personally experienced evidence of it. Music can indeed influence the energy of a spirit or ghost.
When I was a little boy, my mother would always play the hymn Onward Christian Soldiers for us on Sundays, because we were still too young to go to church. Before she passed away she asked me if I would go her grave site on her birthday and play that song. How could I say no? I have been doing it every year since.
In those days my dad would go to church alone, while mom stayed home with us. But he was not as much into the Christian music as my mother was. He was putting in many long hours as a fire fighter for the city of Columbus, Ohio, and he had hard time keeping his eyes open during services. The only reason he went to church was to make my mother happy. Read the rest of this entry »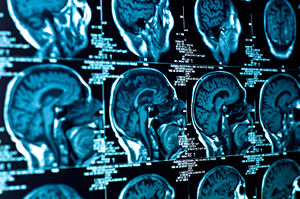 Extra-sensory perception (ESP) is an additional sense which enables us to perceive sensations regardless of physical distance. There are accounts of ESP from all ages, since man began recording history.
Many famous figures and some of the finest minds ever, have had psychic experiences, including Plato, Kant, Socrates, Mark Twain, Abraham Lincoln, Alexander the Great, Sigmund Freud and Carl Jung.
Freud wrote to a friend on the subject of extra-sensory perception: "I do not belong with those who reject in advance the study of so-called occult phenomena as being unscientific, unworthy, or harmful. If I were at the beginning of my scientific career, instead of at the end of it… I might perhaps choose no other field of study." Read the rest of this entry »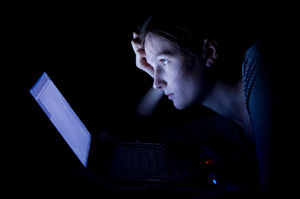 A few nights ago I could not sleep. When I go full speed into readings I hold nothing back, and very often long after I am done reading for the day, Spirit often has other plans.
So it was on this night in particular, as it had been for the past several days. I tried in vain to go to sleep and I was bone-tired, but it was not to be.
I drank hot milk. I took a bath, followed by a nice cool shower to bring my body into balance. I went outside, to see if I could fall asleep under the starry night. Nothing worked. No matter how much I may have wanted to fall asleep, I was wide awake!
I pondered the computer, and whether or not to log on for readings at Psychic Access. I decided against it, because I was concerned that as tired as I was I may not be at my best. Read the rest of this entry »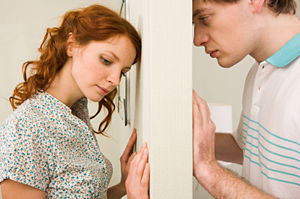 To outward appearances, endings are a structural matter – now there is a relationship, now there is no relationship. From the soul point of view, ending is a different experience of the relationship.
Ending is not literal at all, but rather a radical shift in imagination. For example, a woman's father passes on. In her soul the relationship may now intensify and may become the dominant myth shaping her other relationships, her career, and every other aspect of her life.
Memories of her father may now become more vivid than ever, and new feelings may surface. He may be more influential in her life now than when he was alive.
Another example might be a man who divorces his wife, thinking that now his thoughts will turn toward a new life. With the struggle of decision and separation now passed, feelings formerly nudged out of awareness now come to the forefront. Read the rest of this entry »