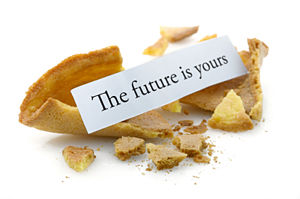 So, there you are, about to spend some well-earned money on a psychic reading. You have decided to get a reading about your life at this time, which is always a good idea.
But before you go ahead make sure you know how to get the best from your reading and how to wrap your mind around what you are going to hear and see. You may be a first timer, or a seasoned veteran of all things occult. It doesn't matter.
The important thing, the first thing, is to be very sure why you are getting a reading. This must always be your starting point. It enables you to help yourself. It allows your mind to be open and ready to receive. The next thing you must do is to release your attachment to the outcome of the reading. Release all your expectations of what you would like to hear. Easier said than done? Hardly. That is merely an excuse. It only serves to paralyze you, and stems the very flow that you crave. Read the rest of this entry »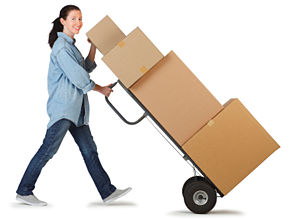 The sign over the door to the building read:  "The Metaphorical Center For Recycling Euphemistic Baggage".  Inside  . . . at either end of a long conveyor belt . . .  two more signs read: "Dump Your Old Issues Here" and then "Get Your New Life Here".  Over the middle of the conveyor belt was a big, rectangular machine with flapping rubber doors on either side and a sign over it that read:
"The Transformation Station"
I had heard of this place.  A good friend of mine had tried it…so I thought… what the heck…I might as well give it a shot.  I was "stuck" and exhausted from carrying around the weight of old stuff that I was hanging on to from my past.
I had so many things to recycle that I had to use one of those long, flat floor carts to bring them up to the starting point on the conveyor belt.  I had issues like bitterness, hatred, resentment, sorrow, phobias, panic, compulsions, depression, sexual dysfunction, anxiety, obsessions, pain, and nightmares just to name a few. Read the rest of this entry »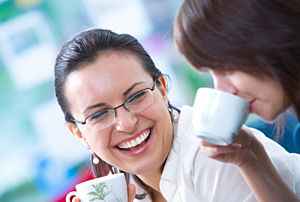 Have you ever made the wrong choice in life, based on negative past experiences, which then kept you from enjoying new, wonderful experiences, meeting new people or learning a new talent or skill?
To really be free we must allow ourselves to let go and, like the Beatles song goes, just 'let it be'. Replaying the past over and over in your mind is just useless and counter-productive.
I normally don't open myself up easily to becoming friends with other people. I work with people all day, so that is how I get much of my social enjoyment. I love to help people and my work is pretty much my family. I feel very connected to my regular clients as they tend to be the most open-hearted people.
In life I haven't been so lucky, as many people are just not open to the alternative opinions, lifestyles and the beliefs of others; sometimes they are completely closed and narrow-minded. Read the rest of this entry »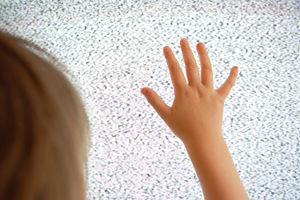 About 12 years ago, right before Christmas, I had a lot going on in my life. I was taking care of my two kids and my brother. My cousin had a three-month-old baby, whose mother was in the hospital with complications due to diabetes. He brought me his new baby and asked if they could stay with us, and if I could care for his son while he worked. He was working the night shift, from around 7pm till 4am. Of course, I said I would help in any way I could.
Between my kids' and my brother's schedules, and now this new baby who was cholicy, I was exhausted at the end of the second week. Somehow, I also got food poisoning. Never having had food poisoning before, I didn't know the symptoms and thought I had a touch of stomach flu. Being so tired, I hadn't realized how sick I actually was. After about 18 hours of fluid loss, I become so dehydrated that I had a seizure. My eyes rolled into the back of my head and I fell down. Apparently, I was clinically dead for around 1½ minutes. Read the rest of this entry »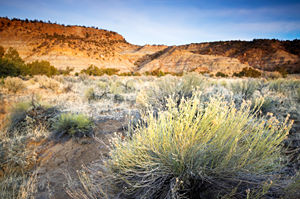 There are times in our lives when we know that our inspirations are coming from something beyond the personality. These visions come from a land beyond the physical, even beyond words. They are concepts we have no words for, we have only our inner knowing. The personality moves over and we find ourselves relying upon something beyond the five senses, or sheer logic.
Perhaps that 'sixth sense' is the emerging force, which is the next step in the evolution of the human race. A developing being knows it is no longer appropriate to depend only upon the physical world. This being will develop the skills it needs to see and feel and work within the unseen territory of the soul.
Once we acknowledge the souls' existence and approach it with respect and sacredness, the personality becomes aligned with the soul. With this alignment comes respect for all life, and many difficulties usually experienced with the unconscious personality can be avoided. Read the rest of this entry »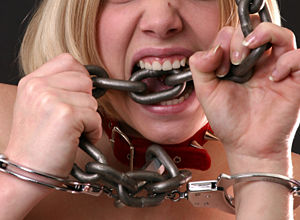 Inherent to all humans, we sometimes experience blockages, or feel stuck in our lives. What causes these blockages, or short-circuits? Why do we have those times when we seem unable to get started on a project, or clearly think through a situation to determine a course of action? We feel like a writer, staring at a blank piece of paper, or an artist staring at a blank canvas.
Looking at my own experiences, and those of my clients, I see the common thread: we have lost touch with our intuition, our higher selves. We may develop diversion feelings, such as fear, anger, self-pity, procrastination, anxiety, negativity and sadness, or even panic. Or we blame ourselves, lowering our self-esteem, which further entrenches the blockage. If continued, this behavior becomes a never-ending cycle, making any movement forward even more daunting.
So, how do we turn the situation around? How do we move forward, like an army of one breaking through the blockage? How do we get in touch again with our intuitive selves? How do we change these patterns? Read the rest of this entry »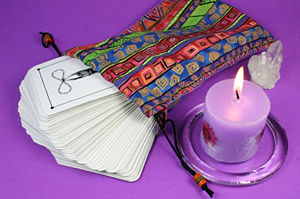 One of the questions I've been asked most frequently during Tarot readings is "when?" Timing is one of the hardest things for a Tarot reader to pin down, and there are several methods one can use. The following techniques are the two I personally use most often:
When I use the Celtic Cross or Double Celtic Cross spread for a reading, I also I draw two additional cards and place them to the left under the 'past' cards. The first of the two cards is the one I look to for time. Wands represents weeks, Pentacles is months, Cups is days, and Swords mean the decision has not been made, but it's likely to stay stuck in that situation for that number of years. For example, the Four of Swords would represent four years. When using Swords as timing, the decision is still dependent on other factors; the Swords just indicate that the situation has to stay in its current status. Read the rest of this entry »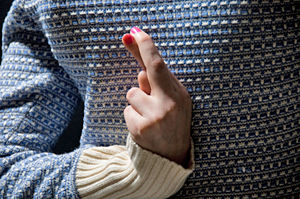 Finding a psychic that best matches your needs and personality can be a challenge, especially if you don't know what to look for or who to trust.
A good starting point is to find someone who you intuitively feel drawn to. Also be on the lookout for someone who has a similar belief and value system; someone you can relate to and who you feel comfortable talking to.
According to Finding Ethical Guidance On Line "locating the right psychic (or spiritual guidance, intuitive counselor, astrologer, healer, etc) is a deeply personal endeavor, like trying on bathing-suits. This is a 'right fit', intimate thing that can't be selected for you. What works for your best friend may not work for you. That said, if you have friends who are interested in spirituality, or who see psychics, ask for their opinions and experiences, but be aware that you will have your own experience". Read the rest of this entry »