Spring Blessings Of Change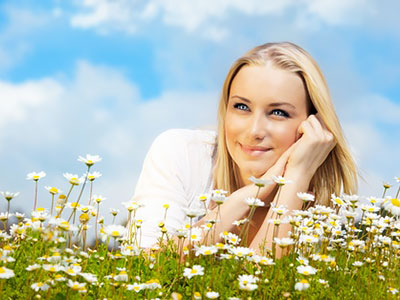 We have officially entered Springtime and the winds of change are blowing in. Along with change comes new beginnings, and with new beginnings comes excitement, trepidation, and often times fear. We may be thinking about the many potential opportunities a new beginning brings, but, also may worry about any challenges or obstacles the future may hold.
During the winter months you spent time going within, both physically from the colder weather, and spiritually, to connect with your soul. Without even knowing, you instinctively entered the cave of your inner guru to get quiet so that you could nurture and cultivate something very precious inside of you that is about to be birthed this Spring.
For every person who has ever lived there has come, at last, a spring he will never see. Glory then in the springs that are yours ~ Pam Brown
Though you may or may not be aware yet of exactly what this is, your soul is well aware and prepared to support you in every way now. Sometimes with
new beginnings
there can be changes in outer life, and other times the change can be an inner transformation that only you experience. Either way, the likelihood of anxiety can often accompany both types of change.
Well, not to worry! Luckily, at the soul level you could never forget who you are as a Spirit, temporarily inhabiting a physical body here on earth. The springtime winds of change are actually the voice of your own spirit whispering a gentle reminder about the work you did this past winter, and that it is now time to welcome and anchor this new aspect of yourself.
This, of course, can bring about an array of emotions and apprehension. However, with any apprehension comes the little voice of intuition asking you to remember that there is a divine intelligence orchestrating everything happening here. This 'grander knowing,' or divine intelligence is what keeps the world spinning on its axis, and your heart beating. If it can do that, it certainly knows what to do in the midst of change in your life.
You see, you already knew psychically this past winter in your subconscious mind, the changes necessary to carry out your soul's mission and to make the changes needed to do this. All that is taking place now is that your subconscious and conscious minds are working together in alignment with divine order and divine intelligence.
Divine intelligence asks for you to hop on board and to live life with more of a sense of ease and grace. This is your soul essence and Spirit alive in your body right now!
The beautiful spring came; and when Nature resumes her loveliness, the human soul is apt to revive also ~ Harriet Ann Jacobs
You may say, "But to do this is not easy!" You're right, it's not always easy if you're not accustomed to listening to and trusting your inner voice or knowing. Psychic knowing or sensing, and intuition, are the voice of Spirit calling you to come home to live a more natural life. Just like anything else in life, it just takes a little practice and willingness to learn.
When you go to the gym to work out, you are exercising your muscles. Well, there is also a psychic muscle that gets stronger each time you get quiet and listen to your feelings. Also, being around others who are psychic can amplify your psychic knowing simply because you are aligning with a vibration or frequency that attunes you to your own psychic center.
Take this in baby steps and allow plenty of time to integrate your psychic knowing with patience with self love. You will see how just your intentions alone, especially at springtime, will invoke and activate your own intuition to support your brand new beginnings and you can kiss your fears goodbye.
Since the beginning of time humanity has sought out ways to understand the great mysteries, divine intelligence, and psychic knowing. From the Egyptians to the Mesopotamians, throughout history, and into modern times, we are always exploring more ways of how to connect with and better understand the great mysteries of Spirit, the psychic world, and the endless cycle of endings and beginnings.
May you be blessed this Springtime with joyful new beginnings, peace, and a sense of wonder.

About The Author: Isadora

Known as The Psychic's Psychic, since 1998, Isadora has read for thousands all over the world, her impressive list including clients from the Obama administration, Fortune 500 CEO's and notable names in Hollywood. Her detailed (Gemini) accuracy is nothing short of astounding, with her ability to see people at the Soul Level and clearly answer questions on a wide range of subjects, from relationship matters, business decisions, to past lives, etc.—anything that requires clear answers and pin-point insight. She has the ability to identify hidden patterns that run beneath your current situation, providing you with information to positively change your future. If you'd like a reading with this compassionate, straight forward, laser-accurate and dedicated Psychic, you can find Isadora at PsychicAccess.com.