inn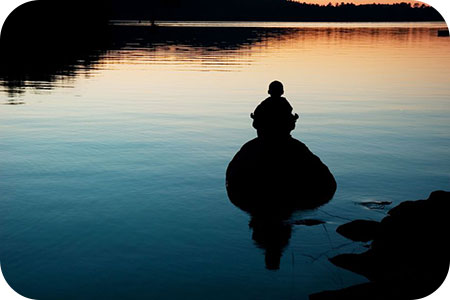 I walk on the beach daily, near my home. In fact, I often walk multiple times a day. This is my meditative and contemplative time, to reflect and see what areas in my life I can improve or change, what areas are working well, and what shifts are going on.
In the morning, the water can be as smooth as glass. This represents true peace, clarity and reflection. In the afternoon, the water can have three-foot to ten-foot waves, and the beach space that was so abundant in the morning, is gone. This represents the turmoil that is happening in my life and on our planet, or just what comes and goes in the daily news.
In the evening, the water settles down. It's not quite as glass-like as in the morning, however it has a small and calming wave. This represents all the cleansing that happened during the day and the cleansing that is to happen through the night, bringing me full circle to another calm again in the morning.