Neglecting Your Own Needs Will Destroy Your Relationship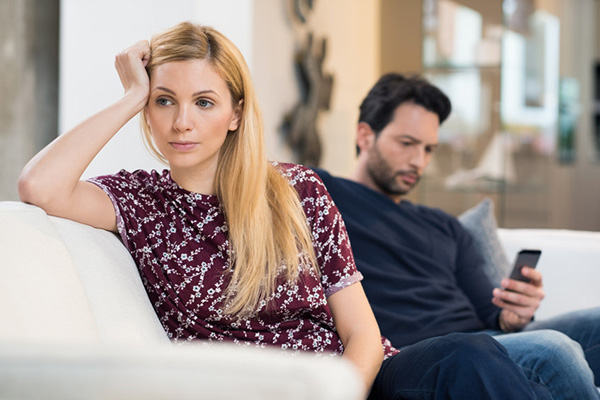 Some people are in really toxic relationships without realizing it. How do you know for sure if you are in a bad relationship? Well, often it is as simple as asking yourself a few basic questions.
Am I safe? Am I truly happy? Do I feel loved and supported? Are my most important needs being met? If you answer no to any of these, you may need to reassess your relationship.
Some people get caught in a dead-end relationship trap. They feel trapped and do not know how to get out of a bad situation. It can be very hard to leave someone you love.  But sometimes that is what me must do in order to love ourselves.
A leading cause of failing relationships is often a lack of open, honest communication about our hopes, dreams, fears, and needs.  It is very hard sometimes to bring up a subject that is uncomfortable, but remember that you deserve to be happy. It does not serve anyone to put your own needs last.
Self-worth also plays a major role. Do not put your own needs aside because you fear you cannot do better.  Stay true to what is most important to you and ask for what you want!
If your current partner cannot meet your needs or refuses to respect your wishes, maybe your future does not align with theirs. Finding the right person is really what you need to do to be true to you and who you are.
Address your relationship with yourself and your relationships, romantic and otherwise, will be more nourishing. Pretending that you don't have feelings or needs is like trying to pretend that you're not a person of any worth ~ Natalie Lue
To be happy, you can love people and still leave them, because loving yourself is more important for you and your future. Too many people just settle for scraps and put their own wants aside to make someone else happy (or so they think). Discontent destroys relationships. Fighting, cheating, emotional distance, resentment, and toxic behaviors are all symptoms of couples who are not truly happy together.

About The Author: Venus

Venus lives in Arizona and has helped clients with her arsenal of psychic gifts for over twenty years. She was blessed with Clairvoyance, Clairaudience, Clairsentience and Empathic gifts, and she is also a certified Life Coach and a Reiki practitioner. Departed loved ones will often enter a reading, either invited or they simply show up to pass along their messages. Messages also flow in from her direct communication to Spirit and Angels, providing the client with the answers they need to get them moving forward toward happiness, rewards, and success in their lives. In addition to being a psychic, life coach, and reiki practitioner, over the last ten years, she has also been a teacher and has led seminars to help others embrace their higher knowledge. If you'd like a compassionate psychic who can tune-in immediately and channel without tools, you'll want a reading with Venus at: PsychicAccess.com.