August 2021 Astrology Forecast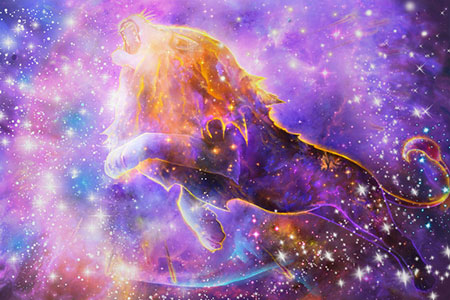 August 2021 will be easier to navigate compared to June and July. Fire energy embodies the first half of this month, giving us the motivation and desire to make things happen.
We start the month off with an energetic New Moon in Leo next week on August 8th. New moons represent fresh beginnings and offer wonderful opportunity for manifesting, letting go of bad habits, or starting a new routine.
Leo is associated with the heart and the inner child and gives us the courage to rise above challenging circumstances. If you have been feeling down, or a victim of injustice, this new moon will help you reclaim your power and take a stand, if necessary.
On August 11th the planet of communication, Mercury, will move into Virgo for about 20 days. Our conversations with others will be practical, down to earth, and focused. This will be an optimal time to schedule that appointment with your health, wellness, or energy healing provider to address any concerns you may have.
Venus the planet of love, enters into Libra on August 16th and will assist us in creating a sense of balance in our relationships. If you have been giving too much of yourself, this transit will encourage you to pay attention to your own needs and cultivate a stronger sense self-love.
A Full Moon in Aquarius occurs on August 22nd and brings situations to a culmination. This moon cycle is favorable for removing and releasing anything that doesn't serve your highest good. Since it's in the sign of Aquarius, think about your purpose, what makes you unique and how you can help to create a better world.
The Sun transits into Virgo on the same day as the full moon. This earthly energy will help us get grounded, adopt a more logical approach, and set healthier boundaries. Getting organized, tidying up our homes, and paying attention to the details is the best way to work with Virgo.
Become the person you were meant to be, light your inner fire and follow your heart's desire ~ Leon Brown
The earth element becomes more dominant once the Sun enters Virgo on August 23rd and that will help everyone lay a solid foundation and make our dreams become a reality.
At the end of the month, Mercury goes from Virgo into Libra on the 30th. Our communication with others will require us to see both sides and to think before we speak. If there is any kind of conflict in your relationships at this time, be sure to use diplomacy and honesty when confronting others.

About The Author: Laura

Attracting people from all walks of life, Laura has always been the type others come to for advice and direction. An initiated shaman, she's helped others to transcend fear and resolve dark aspects to achieve greatness in life and overcome limitations from the past.Spiritually, she's a mixed bag of traditional meets mystical, blending the best parts of Christian, Jewish and Muslim faiths with intuition and magic. She's been referred to as a witch, but considers herself a shaman. She uses her psychic gifts and divination tools to help you see the truth, awaken your spirit and overcome any problem. Contact Laura for a psychic reading at PsychicAccess.com