Showing Up For Your Spiritual Purpose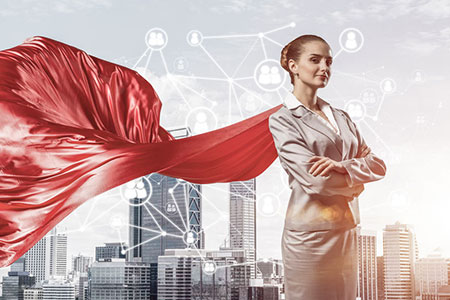 We are all given gifts. Talents. Abilities. Aptitudes. We are supposed to share these gifts with the world. There are many gifts, callings and passions, and many things we are meant to use for the greater good. And an unused, neglected gift is a tragic travesty.
It feels good when we are expressing our truth in the world, but many let their gifts lay dormant. They have forgotten what they came here to do.
It is our spiritual duty to show up for our part and fulfill our life's spiritual purpose. We must tap into our abilities and share our message with the world. Some of us are given opportunity after opportunity to show up and apply our gifts, but we turn down every chance to shine.
If ask you today, right this moment, what makes you really excited? What do you truly enjoy doing? What is your truth? Your passion? What message would you like to share with the world? Find your inner truth and show up to do your part.
I knew from a young age I was here to help people get on the path they are meant to be on. Today, I help folks to live their best possible life.
Each person has their own unique gifts, talents and abilities and life path. I help people to identify what this is by using my own gifts. I share what spirit's message is for each person, to help them shine and connect with their unique divine truth.
I find great joy in helping people connect with their own unique gifts. I also love to teach techniques that vibe with each person to help them to connect with their own healing and inner guidance.
 Each of you has a special purpose that only you can fulfill or you would not be here or given the assignment. Do not underestimate the value of each and every one of you and your missions. The greater whole of humanity needs your particular note in the symphony of life ~ Suzanne E. Harrill
So, how are you going to show up for your part and fulfill your spiritual purpose? I can share with you one way you can begin to do it right now. Get quiet and listen to that inner voice telling you what you are meant to do in this life. Follow your inner guidance. Spirit will lead you. Your higher self will show you the way.
We all have guides and angels that seek to assist us. They wish to guide us on our personal journey. They can empower and uplift us when we need it most. While we can do with our free will as we wish, for better or worse, they are constantly watching over us and always there to helps us. We just need to ask.

About The Author: Moon Goddess

Moon Goddess is a third generation empathic healer and seer. She started to give healing readings to people more than 20 years ago. She has always been interested and studied all things metaphysical from a young age. Being hypersensitive she can feel and see things before they happen. Utilizing the Tarot, and with the help of her Guides, she is a source of support for many people all over the world. After he passed over, her grandfather kept his promise and came back to say goodbye and gave her the most amazing experience. Moon knows there truly is a Heaven, and it is wonderful! Sharing her experience has helped many people after they have lost someone, or anyone experiencing some form of grief. Get a reading with Moon Goddess now at PsychicAccess.com.