Astrology Forecast May 17 – 23, 2021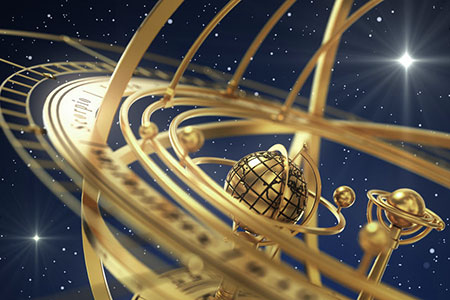 We'll have two major planetary shifts happening this week. The Sun is moving into Gemini and Saturn is turning retrograde.
But first, the Leo Moon today and tomorrow adds confidence to our movements, enabling us to speak up and move on decisions we've been on the fence about, so use these first two days of the week to power through! The Sun in Taurus trine Pluto in Capricorn endowes us with even more power and vitality to achieve great things.
Wednesday and Thursday we'll be operating under a detail-oriented Virgo Moon, making mid-week the perfect time to address health or financial concerns.
The Sun will enter Gemini on Thursday, kicking off a four-week cycle of social interaction, processing new information, and exploring innovative ways of getting our needs met.
Today's Gemini Sun square Jupiter in Pisces can cause us to be entitled and self-absorbed, so make an effort to be more self-aware. Also avoid any form of 'retail therapy' today, as it could lead to overspending or wasteful extravagance.
The weekend unfolds under a loving Libra Moon, adding a soft flow and focus to our lives. Interacting with our loved ones, restoring beauty and balance to our homes, and practicing the art of simply "being" are all themes this weekend.
On Sunday, Saturn will turn retrograde in Aquarius and spend the next four months insisting we look at financial and boundary issues, free ourselves from limiting mindsets, and find new ways to manifest more stability and security in our lives.

About The Author: Susyn

Susyn lives in New Mexico, and offers Psychic Guidance, Astrological Insights and Channeled Messages that will change your life! Her credentials are top-notch and include a doctorate in metaphysical studies and certifications from The American Association of Professional Psychics and The American Tarot Guild. She's also a published author, with two metaphysical books under her belt, and has authored numerous articles and horoscope columns. In addition to her readings, Susyn is also a mentoring practitioner who teaches others how to master their own gifts, raise their vibrations, and empower themselves. A sought after guest on numerous radio programs, she has also hosted her own radio show. If you're looking for one of the truly bright shining stars who can also read them with an accuracy that will astound, look no further. You can find Susyn at PsychicAccess.com.