Astrological Forecast December 21- 27, 2020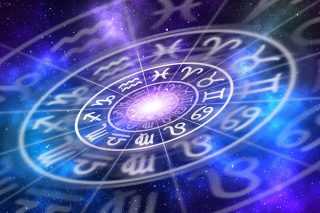 The Sun moves into Capricorn today, setting the stage for four weeks of grounded and deliberate movement. Capricorn is the sign of responsibility, security and safety, as well as the epitome of enterprise. If you've always dreamed of starting your own business or diving into a new creative venture, consider making your move after the first of next year.
In the meantime, this holiday week should unfold smoothly. Tuesday and Wednesday's Aries Moon will give us the energy to get all our pre-holiday tasks completed in record time. The Moon will flow through Taurus Christmas Eve through Saturday, making for a pleasant, easy-going break. The focus will be on the people we share our time with rather than the gifts we give or receive, and bring out the true spirit of the holidays.
Sunday will be the ideal time to test out new electronics, socialize and visit with those far away, as the Gemini Moon promotes easy conversation and fun-filled activities. May your holidays be relaxing, safe and happy!

About The Author: Susyn

Susyn lives in New Mexico, and offers Psychic Guidance, Astrological Insights and Channeled Messages that will change your life! Her credentials are top-notch and include a doctorate in metaphysical studies and certifications from The American Association of Professional Psychics and The American Tarot Guild. She's also a published author, with two metaphysical books under her belt, and has authored numerous articles and horoscope columns. In addition to her readings, Susyn is also a mentoring practitioner who teaches others how to master their own gifts, raise their vibrations, and empower themselves. A sought after guest on numerous radio programs, she has also hosted her own radio show. If you're looking for one of the truly bright shining stars who can also read them with an accuracy that will astound, look no further. You can find Susyn at PsychicAccess.com.