Communicating Kindness – A Message From My Guides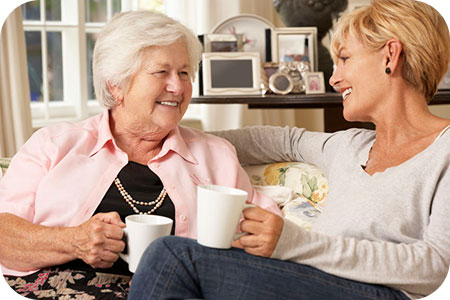 Our focus today is on being kind to those who are close to you and improve your communication with those you love. Sometimes people are inclined to take their loved ones for granted and speak with them entirely differently than they would speak to a stranger.
It is easy to be kind when showing genuine support and encouragement, but it can be more difficult when giving disagreeable advice, or chastising. Overall, it is much more challenging to be kind when expressing any kind of criticism. To counteract these challenges, we have three recommendations that might help.
Our first proposition is to listen actively. Many people are so compelled to answer while another is speaking that they formulate their responses without actually hearing what is truly being said. They assume that they know where the conversation is going so they miss any nuance or undercurrent within the comments being made.
Staying silent without interrupting can be very challenging, especially when you are eager to expand on positive commentary or ready to disagree with every fiber of your being. It might take an inordinate amount of practice, however, if you can master the art of listening well, people will soon think of you as a great conversationalist.
Our second piece of advice is to find common ground, especially during challenging discussions. Regardless of the content of the dialogue, there is bound to be something on which you can agree.
Listening is an art that requires attention over talent, spirit over ego, others over self ~ Dean Jackson
Ultimately, you must decide whether you want to be right for the sake of getting your point across, or be happy in your interaction with another. Often differing points of view will have some merit if speakers take the time to strip away the high-octane emotion that can accompany a narrow vision. Sometimes people find themselves arguing two sides of the same coin, although it can be hard to tell when they allow metaphorical walls to be erected and choose to stop listening.
It is not a matter of winning and losing. The ultimate goal is to walk away from any conversation with both parties maintaining their dignity and mutual respect.
Listen. Find common ground. Be kind.
Our final thought is regarding kindness. Some people choose to perform a random act of kindness for a stranger each day. This is a wonderful concept that can certainly change someone's day, particularly as that person could be struggling with any number of challenges at the time.

About The Author: Monica

"What you think about, you bring about; what you believe, you become." This is Monica's philosophy, derived from her twenty-five years of experience as a Clairvoyant, Light Worker and Medium, living in Ontario, Canada. Monica has been a guest speaker at various Spiritualist churches, conveying Spirit greetings and messages from loved ones during Sunday services, All Mediums Nights, Healing Services, Meditation Services and special fundraising events. She's been an advisor to several international business leaders and connects with all of her clients on a level of love light and empathy. She delivers messages containing ideal outcomes and positive solutions with the help of her guides. If you'd like Monica to help shape your destiny, you can find her at PsychicAccess.com.


This site uses Akismet to reduce spam. Learn how your comment data is processed.