Spiritual Practices To Promote Alignment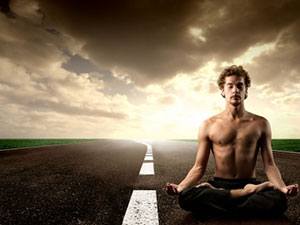 There are many types of spiritual practices that will bring alignment to your life. Spiritual practices are the methods by which we understand the inner world, and learn just how much impact our inner world has on the outer world.
Jesus said, "With faith the size of a mustard seed you could move a mountain." Faith is a constant, and always brings forth the manifestation of our inner beliefs. Spiritual practice allows the practitioner to gain spiritual awareness, and by doing so shifts negative or useless beliefs into useful beliefs that can have a profound impact on the journey of life.
Ritual or Discipline
Ritual does not have to be a preordained sacrament from a religious leader. There are many kinds of rituals that one can take part in to aid spiritual alignment. The purpose for ritual and discipline is to gain a level of awareness and consistency with spiritual practice. Unless someone acquires some level of discipline with his or her spiritual practice, the practices themselves will likely not bring them fulfillment.
Within you there is a stillness and a sanctuary to which you can retreat at any time and be yourself ~ Herman Hesse
Apart from ritual, most other spiritual practices can also be used as a discipline. I have had a meditation practice for about ten years now, and it definitely takes discipline to make sure that I stay on track with this practice.
There are many other ways to express a meaningful disciplined practice. I have a friend that goes outside or looks out her window as a meditation practice for the day. She takes whatever animal she sees first and uses the archetypal meaning of that animal to guide her day. I love this practice, because it does two important things for the practitioner. It allows the practitioner to be aware of their surroundings, and awareness is the purpose of meditation. Secondly, this particular practice allows the practitioner to see the synchronicity of life in a clearer way. We are all spiritual beings on a human journey, but the reality of this human journey is that all things around us come from the same spiritual source. Synchronicity is an event in the life of the sojourner that confirms the validity of one's path.
Meditation
There are many ways to meditation, and many schools of meditation. However, the goal of meditation is always to align ourselves with the deepest conscious experience of reality. Meditation allows us to quiet the chaos that exists within our minds, and to see things from a higher perspective.
Meditation practice also works as a catalyst for the growth of intuitive gifts, because individuals who practice meditation are able to see things from a much higher perspective. Meditation allows the practitioner to become the recipient of all that is available in their present reality.
Prayer
Prayer is a similar practice to meditation in that the ideal purpose is to align with a higher source. It is my personal belief that prayer without meditation is not very useful, because one is the ability to be a recipient, and the other is the ability to petition.
For the sake of prayer, I always feel it is important for the practitioner to align themselves with faith as they make the prayer. To me prayer is the process of becoming our highest potential, and allows us to have a dialogue with the Creator. It is through a conscious connection to God that we are able to create a dialogue related to circumstances in our life.
Spiritual Education
I am careful to include spiritual education in the mix of beneficial spiritual practices, because this can often be a downfall for some. In my experience there are many "teachers" that do not have the best interest of their students in mind.
You create a path of your own by looking within yourself and listening to your soul, cultivating your own ways of experiencing the sacred and then practicing it. Practicing until you make it a song that sings you ~ Sue Monk Kidd
This being said I love spiritual teachings. I always feel as though it is appropriate to develop not only your esoteric spiritual practice, but also your knowledge and understanding of spiritual things from those who have came before, or are already practicing something that you want to attain to in your life.
There is certainly an important balance when it comes to the more esoteric spiritual practices, such as meditation and prayer, and gaining wisdom, knowledge and understanding through spiritual education. One of my mentors put it to me this way: "You don't want to become so focused on spiritual training that you become ridged and inflexible, but you don't want to become so open minded that your brain falls out." This is a wonderful analogy of how to keep balance within spiritual practices.
Social Practice
We live in a world with many other individuals, and one of the most important things we can do in our spiritual life is practice spiritual principles within our social environments. If we cannot take what we have learned through our spiritual teachers and what we have gained through our esoteric practices into our everyday lives, then the practices become dull and ineffectual.
Social practice goes beyond merely practicing what we preach; it allows us to bear fully the fruit of our inner lives. It is through social practice that the evidence of our spiritual lives are made manifest. Jesus said, "If you are faithful in little, more will be given, but if you are not faithful with the little you have now, even what you think you have will be taken away." Another way of putting this is: "use it or lose it."
These are by no means a concise list of spiritual practices, however this is a great place to start. These particular practices have aided me in my personal and spiritual growth, and I can attest to their validity.
That being said, it is always important to find your own spiritual path. Not every method works for every individual, so keep your eyes open for new ways to express yourself spiritually. My prayer is that each person reading this article will find the strategies that work best for their own journey on this planet.

About The Author: Cosmic Coach

Cosmic Coach (James) is a Christian Minister, a teacher and an Energy Guide. He has been seeing and talking with Angels and Guides since he was 7. As a teen, it dawned on him the unique connection he had. He prayed for others at his family's Christian church, and received direct messages and healing energy from Spirit. As a young adult, he became ordained and is still attached to the Christian Church today. After mentoring with a remarkable psychic woman, he developed his own tools and began his full-time psychic practice. James has mastered many techniques in his psychic practice to connect with the unique heart center of each of his clients. He is a Reiki Master of many traditions, who is adept at crystal healing, card readings, and delivering detailed messages from Angels and Guides. James is always expanding the base of his knowledge to broaden his reach and serve as many clients as possible. To experience a unique reading personally designed for you, you can find Cosmic Coach at PsychicAccess.com.