Astrology Forecast March 15 – 21, 2021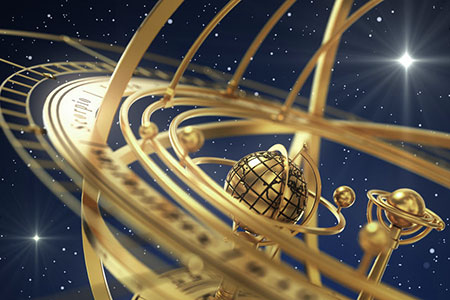 Happy Equinox and Astrological New Year! In the Northern Hemisphere, the vernal or spring equinox arrives this week, while in the Southern Hemisphere it is the autumn or fall equinox. Equinoxes are a point of balance or equilibrium and either represent the beginning (spring) or ending (autumn) of a phase. It is a powerful time for self-reflection and taking stock.
The Sun moves into Aries on Saturday, followed by Venus on Sunday, and sets a brand new tone for the remainder of 2021.Use this week to realign with your goals and ambitions for the year ahead.
The week starts out with Mercury moving into spiritual Pisces on Monday, which will turn our thoughts to the mystical, the soulful, and the metaphysical for the next three weeks. This is a wonderful time to advance our meditation or spiritual practice and lean more fully into following our intuition.
The Taurus Moon prevails overhead Tuesday through Thursday, enabling us to tackle our physical worlds and restore balance to our health, finances, and work obligations. A Gemini Moon will take us into the new season, as our heads fill with creative ideas and hopes for a bright new future.
The Sun's move into Aries on Saturday inspires a fresh start and new beginnings, making this the ideal time to recommit to any New Year resolutions we've let slide and to bolster our commitments to live a more purpose-filled and vibrant life! But we can take a breather on Sunday as Venus tiptoes into Aries and the Cancer Moon inspires staying in, working on home projects, or simply take a long nap to catch up on our sleep.

About The Author: Susyn

Susyn lives in New Mexico, and offers Psychic Guidance, Astrological Insights and Channeled Messages that will change your life! Her credentials are top-notch and include a doctorate in metaphysical studies and certifications from The American Association of Professional Psychics and The American Tarot Guild. She's also a published author, with two metaphysical books under her belt, and has authored numerous articles and horoscope columns. In addition to her readings, Susyn is also a mentoring practitioner who teaches others how to master their own gifts, raise their vibrations, and empower themselves. A sought after guest on numerous radio programs, she has also hosted her own radio show. If you're looking for one of the truly bright shining stars who can also read them with an accuracy that will astound, look no further. You can find Susyn at PsychicAccess.com.