The Power Of Mindfulness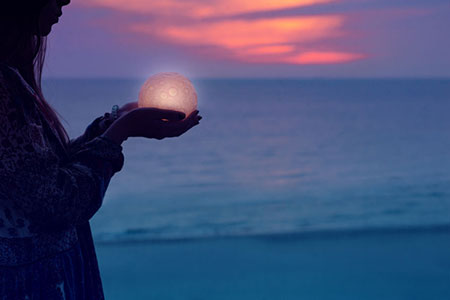 Many spiritual and metaphysical teachers focus much attention on spiritual practices like meditation and mindfulness. The goal of these practices is to allow our consciousness to shift away from the past and the future, to focus instead on the present moment.
It is important to understand that the past is over. There is nothing taking place in the past any longer. This is important to understand if someone has a habit of rehashing the past in their mind. It doesn't matter if someone is focusing on positive past experiences or negative events. Too much attention on the past is never useful.
The future is another area where people expend a lot of mental attention. Fantasy and worry are the two most common focuses when obsessing over the future. However, there is no amount of fantasy or worry that can ever make someone's life better.
When we expend too much of our energy on the past or future, we are sacrificing the precious present moment. For this reason many spiritual teachings and traditions encourage mindfulness and meditation. These practices allow us to recognize our daily thought patterns and help us gain an understanding of where our attention is focused.
The present is the only moment that is real and that truly matters. This is where everything is happening – in the now. This is also the only moment where you have any real power.
The past is gone, the future is not yet here, and if we do not go back to ourselves in the present moment, we cannot be in touch with life ~ Thich Nhat Hanh
The future is sometimes a quandary. And the past can be useful to gain insight and understanding about our trajectory, so we can effectively avoid pitfalls and make successful plans for the future.
However, habitual fantasy and worry cycles are not really the same thing as planning. An understanding about our trajectory is only useful if we allow ourselves to experience what is happening right now, here, in this present moment.

About The Author: Cosmic Coach

Cosmic Coach (James) is a Christian Minister, a teacher and an Energy Guide. He has been seeing and talking with Angels and Guides since he was 7. As a teen, it dawned on him the unique connection he had. He prayed for others at his family's Christian church, and received direct messages and healing energy from Spirit. As a young adult, he became ordained and is still attached to the Christian Church today. After mentoring with a remarkable psychic woman, he developed his own tools and began his full-time psychic practice. James has mastered many techniques in his psychic practice to connect with the unique heart center of each of his clients. He is a Reiki Master of many traditions, who is adept at crystal healing, card readings, and delivering detailed messages from Angels and Guides. James is always expanding the base of his knowledge to broaden his reach and serve as many clients as possible. To experience a unique reading personally designed for you, you can find Cosmic Coach at PsychicAccess.com.