Spirit Just Passing Through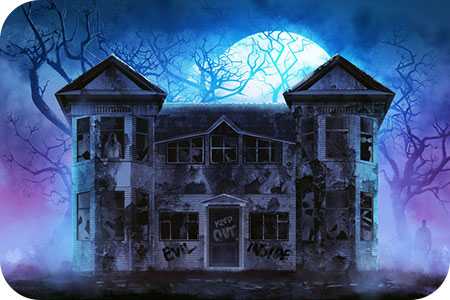 Almost 19 years ago, spirit picked us up and deposited us into our new home – an old Victorian house built in 1909. It is usually not easy to restart your life in an old house. The plumbing, electricity, furnace, and fittings had to be worked on, repaired, or replaced entirely. Although it seemed to be a daunting task we were willing to it on, because we were led here by benign beings and absolutely loved the place the moment we first saw it.
When we decided to purchase the home, we also accepted the possibility of there certainly being some sort of haunting or ghostly presence in a house of this caliber. But sadly, when we moved in, there were no signs of paranormal activity to be found.
However, before moving in, I did have a dream that we would find something of significance in the house. Later, when we were removing the old kitchen cupboards, papers that were stuck behind them fell out. We soon discovered these papers belonged to a William Bradley who had moved to this area of Canada from California. His ancestors had come to the United States from Australia.
Mr. Williams was a chauffeur in his day and we found his papers to prove it. Eventually, we were able to track down his great nephew, who coincidentally has the same name as his great uncle. He was extremely pleased to be gifted this particular family document and we felt very gratified that we had done the right thing.
A house is never still in darkness to those who listen intently; there is a whispering in distant chambers, an unearthly hand presses the snib of the window, the latch rises ~ J.M. Barrie
But the discovery did not end there. One day, as I was painting one of the upstairs bedrooms, I had a sense there was something behind one of the walls. At first it did not appear probable, as I could not see any openings, but upon more careful investigation I found that one of the walls had indeed been sealed off. Well, a good sledgehammer job soon took care of the false wall and behind it I found an old liquor bottle from a company established in 1897. I was quite pleased with my treasure and have the bottle to this day. I consider it one of newly found 'spirit apples.'
That appeared to be the end of our unusual discoveries for the next decade, or so. It was only recently, in the past few years, that we have been experiencing inexplicable knockings, 'bumps' and 'thumps.' Eventually, we grew used to it and began to take these unusual occurrences in our stride. We no longer attached much importance to them.
Not very long ago, a good friend came and spent some time with us. He is an open-minded person, although he has no real interest in metaphysical or occult phenomena. After he had been here a few days, he asked us one morning who the young boy was that was on our stairs the previous evening. He assumed we had company that he had not been introduced to. We assured him there was no one in the house, except the three of us. If there was indeed a young boy in the house, we had been unaware of his existence up until that moment.
Many of our 'ghosts' could indeed be visions of people going about their business in a parallel universe or another time – or both ~ Paul F. Eno
Well, this led to many other paranormal experiences in our house. For example, I would catch a glimpse of someone passing right through my living room, or I would notice an apparition coming in through the front door and disappearing into the house… never to be seen again. It appears that we somehow may have opened up a ghostly 'Grand Central Station' for spirit beings traveling from one realm of existence to the next.
We have no problem with these spirits, ghosts or entities wandering through our abode on their way to some otherworldly destination. Our only wish is that one day they might stop long enough to introduce themselves!
So, my friend, if you find yourself in a similar dilemma, do not despair, there is no harm intended. They have just somehow found the energy in your home to be a convenient shortcut for them on their way to some ethereal dimension. Who knows, one day it might be one of us who is just passing through.

About The Author: Kitty

Kitty is a Canadian Intuitive, born into a large family of clairvoyants and clairaudients. A local celebrity, she's been giving accurate predictions in her paper for over fifteen years now, and is often called upon to lead séances and provide readings at Psychic Fairs in Vancouver. A trained counselor, she combines her natural Gifts to detect blockages at their root, and provide detailed psychic information and practical advice for success and happiness. She's helped locate missing items and people, has communicated messages from loved ones who've passed on, and communicates with two Sacred Celestial Beings who are unerring in the startling information they provide. If you'd like to connect with this remarkable Intuitive, whose talent spans generations, you can find Kitty at PsychicAccess.com.