A Second Opinion From Spirit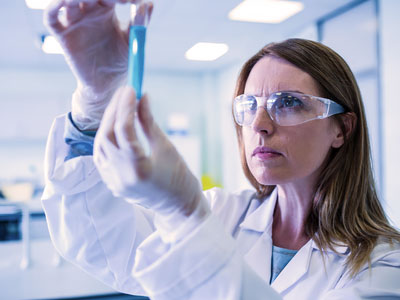 Everyone who has psychic gifts to see, hear and feel knows better than to give medical advice. It is usually not a good idea for many reasons. However if we receive information from Spirit and we decide it wise to share it with our clients, with the idea that they will further consult their primary care physician, health care professional or someone who is medically trained, this can be at times be very beneficial.
Here is a recent example of how this can be helpful. A good friend who I see and read for regularly, asked me to take a look at her daughter who has been extremely ill. Apparently her daughter had seen a doctor. However, being an intuitive herself, she felt that she was unsure if she was given the proper diagnosis and asked if I felt she would be healed soon, as she doesn't seem to be getting any better.
People without faith walk around with their eyes technically open, yet remain blind to the helping hands of God and the universe trying to reach out to them ~ Anthony William
I immediately saw images of water, contamination, uncleanliness and then I saw a image of worm. While connecting with her daughter I got an immediate feeling of unease in my stomach. I also felt very strongly she needed a second opinion, as I didn't feel she was given the right diagnosis. I told her I felt confident this would remedy the issue she was having.
A few weeks later, she called to tell me that her daughter had sought a second opinion and finally a proper diagnosis found that she had abdominal parasites! The condition is known as Entamoeba histolytica which was causing the intestinal issues she has been having. Her daughter most likely had gotten this when she was out of the country on vacation, and most likely from consuming contaminated water or food.
I saw, while talking to her, that her daughter would need multiple treatments, as I was seeing that it would be hard to get rid of the parasites. The following week she told me how thankful her daughter was and gave me a gift from her daughter as a thank you.
That evening I sat and thought about how grateful I was for good friends, as I knitted a baby blanket for my friend's other daughter, who is expecting her third child this coming spring.  Goodness flourishes where there is gratitude and friendship. I was also thankful for Spirit's second opinion, for if I had not received it, her daughter may still have that problem. Thankfully she is on the road to healing.

About The Author: Moon Goddess

Moon Goddess is a third generation empathic healer and seer. She started to give healing readings to people more than 20 years ago. She has always been interested and studied all things metaphysical from a young age. Being hypersensitive she can feel and see things before they happen. Utilizing the Tarot, and with the help of her Guides, she is a source of support for many people all over the world. After he passed over, her grandfather kept his promise and came back to say goodbye and gave her the most amazing experience. Moon knows there truly is a Heaven, and it is wonderful! Sharing her experience has helped many people after they have lost someone, or anyone experiencing some form of grief. Get a reading with Moon Goddess now at PsychicAccess.com.


This site uses Akismet to reduce spam. Learn how your comment data is processed.