Love Many, Trust Few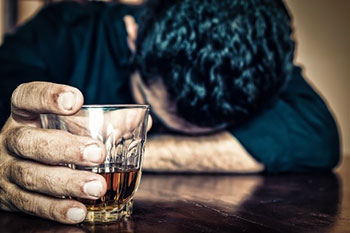 There are few people you can trust to tell your innermost secrets. Be careful who you choose as your close companions. I have  many clients who have trusted people they thought were able to keep a secret or just be discreet as a friend. When you share your problems and concerns randomly with those that you might deem "confidants", they sometimes will let down, or give you bad advice.
I have personally learned through experience to not share sensitive personal information with just anyone. Trust me, you will save yourself a bunch of grief in the long run. But that does not mean we should never talk or open up to anyone. Sometimes silence can be our worst enemy. There are times in life when we have to reach out and talk to someone! The key is to choose wisely who you confide in. We must all learn the fine art of loving many, but trusting few. That is the way to go.
Love all, trust a few, do wrong to none ~ William Shakespeare
Sarah*, one of my clients, learned this the hard way. She was very concerned for her sons well-being while living with her husband. He is a mostly a good husband and father, but because of the lack of love he experienced with his own parents he sometimes abuses alcohol to fill the void. He has told her many times how she said she loved him more times in one week than he ever heard from his own mother all her life.
Deprived of love in his childhood, he suffers from low self-esteem. To feel comfortable around others he would have a few drinks. I have noticed the same with most people who abuse alcohol – they have to drink to feel like they are able to communicate, or feel good. To me that is so sad.
Sarah's husband is never violent, but it was a source of major disconnect between them. She was unable to have a meaningful conversation with him after he had a few drinks.
Them having a child also worried her. What if their son could be impacted in some negative way by seeing not only him drinking, but his entire family? They all used alcohol in some way, shape or form whenever they would get together and even talk about heavy drinking as if it was perfectly normal. It may be for them, but certainly not for her. It was not what she wanted to have her child exposed to.
When her husband was younger, his own mother would allow him and his friends to have parties and drink at home. Not a good role model by any stretch of the imagination! His father was very angry a lot of the time; he wasn't a drinker but he was a 'rage-aholic'. He also cheated on his wife when the children were younger. This took a toll on his siblings' health; it  caused much dis-ease in the family. He often times felt like he couldn't even be around his parents, because there was so much anger.
To be trusted is a greater compliment than being loved ~ George MacDonald
For years Sarah carried her secret around like a ball-and-chain. She had nobody to confide in, neither did she have a shoulder to cry on. Until she reached out to me one day. I advised Sarah to go to a group called Al-Anon, where you can confidentially talk with others that live with an alcoholic. This helped a lot, she said, and she continues to go to their meetings. Soon after she found some support and guidance, she moved out.
Sarah found out that pride and ego can make you suffer unnecessarily. She has lived in denial her whole life and all she knows is to turn the other cheek. But today she knows that information is power and she is getting it from her mother and from Al-Anon.
So, love many, but trust few. Knowing who you can and can't trust is key, as Sarah learned. There is always help available, you just need to make an effort to find the right person to talk to. I'm so thankful Sarah is enjoying her life more now and that she has made some good friends though Al-Anon. I also learned just recently that her husband has given up alcohol and is now easier for her to communicate with.
On a final note, if you life with someone who is violent, whether they drink or not. You must remove yourself from that situation and especially if there is a child or children involved.
*not her real name

About The Author: Moon Goddess

Moon Goddess is a third generation empathic healer and seer. She started to give healing readings to people more than 20 years ago. She has always been interested and studied all things metaphysical from a young age. Being hypersensitive she can feel and see things before they happen. Utilizing the Tarot, and with the help of her Guides, she is a source of support for many people all over the world. After he passed over, her grandfather kept his promise and came back to say goodbye and gave her the most amazing experience. Moon knows there truly is a Heaven, and it is wonderful! Sharing her experience has helped many people after they have lost someone, or anyone experiencing some form of grief. Get a reading with Moon Goddess now at PsychicAccess.com.