Always Listen To Your Inner Voice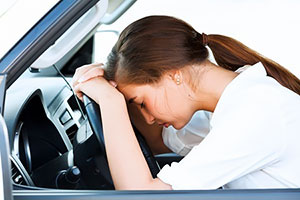 I run a business, have two teenage daughters, and I try to stay in touch with family and friends, so the television is an afterthought. It is something to "chill down" with at the end of the day. I watch mostly re-runs. Yeah, the late night stuff, right before bed time. I love those long-time classics.
Home & Garden Television (HGTV) and The Golden Girls are my key shows, sometimes the late news. The character, Sofia, reminds me of my Aunt Mena. She is always so full of mischief and humor, trying so hard to find dates for Dorothy, who in the end marries Blanche's uncle. Their set up started as a funny blind date. The message here is that Sofia tried so hard, yet Dorothy's destiny was right there in front of them. All they needed to do was listen to the voice within.
Trust what your instincts are telling you, it's your souls voice pointing you in the right direction ~ Nikki Rowe
A couple I met several years ago were married straight out of high school. Three kids later, he decided his secretary was more important, so he left, and they divorced. The kids were in the wedding with the secretary, the ex-wife even went to the wedding herself. Several years went by, while he refused to acknowledge that he was wrong. Always anxious, always there, suddenly, he and the first wife were back together.
Spiritual lessons learned. Heartaches. Ups, downs. That is life; a never ending revelation.
I, myself a few weeks ago decided to go back into working in the accounting and finance field I have so much missed lately. Well, the first day did start off too well and I was not able to make it. We had a major storm, turning into ice. Schools were closed and the media insisted we avoid driving. My second day went fine, the roads were clear and I really enjoyed my first day in this new job. I got really excited when all my skills started to resurface as if my magic: from coding invoices, to entering orders, to running and balancing reports, and so on.
The new job is the perfect position for me. I only work three days a week for a small company, running all the accounting functions. I came home so happy that first day and was already making plans for the things I was going to do with my extra income.
By my next working day, I decided to leave extra-early since school were closed for teacher conference day, so I did not have to drive my girls in. I started getting the car ready earlier, but as soon as I turned the key, the battery was dead. I went into a panic, trying to find someone for a jump start, until I ended up calling the AAA. The mechanic came in few minutes. Meanwhile my mind was running, knowing I was going to get to work late. I was anxious to get going!
Our inner wisdom is persistent, but quiet. It will always whisper, but it will never stop knocking at your door ~ Vironika Tugaleva
I should have known this was a sign for me to stay home, but no, I had to impress in my new position, so I had to get there. The main roads were clear and the drive went smooth. As I turned into the narrow road leading to work, I noticed it was not plowed. It is a really bad two-way road, with lots of hills and curves. I was driving about 15 miles per hour, and approximately 100 feet before reaching the driveway of my new workplace, I lost completely control of the car!
I spun around three times, before I finally took my foot off the gas pedal and was able to stop, just before an incoming car approached me few feet away. It felt like someone else was driving instead of me.
When I was finally breathing again, I drove very, very slowly and pulled into the company driveway. I stayed in the car for another five minutes, thanking all my good Angels and Spirit Guides for saving my life. Then I walked into the company and with a calm and firm voice I told them I could not work there any longer, as my life was more important than any extra money.
This was an experience I had to see with my open eyes in order to get the message the universe was giving me this past week. My message here is that we need to look inside ourselves and listen to that inner voice, even when we think is not making any sense. We often get so wrapped up into our own goals that we miss the big picture. Is important to recognize the blessings we already have.

About The Author: Mariella

Mariella is a New York resident, born in Italy, who began accurately reading at the age of eleven with just an ordinary deck of playing cards. She's since designed her own deck of Tarot cards as well as a unique time board that provides clients with startlingly accurate time frames for her predictions. For a reading with this warm, funny, and highly detailed Clairvoyant and Empath, you can find Mariella at PsychicAccess.com.