Archive for December, 2011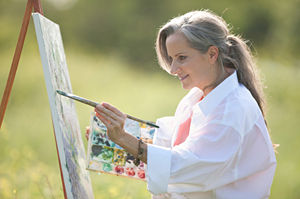 In my younger years I was very impressed by people from the past who left a big mark on history as well as people in the present who were living lives of fame and fortune.  I spent most of my younger years believing that I had to grow up and become someone like these people whom I idolized or my life would be less than successful.
But, I was also raised in the Mennonite Church of the Brethren and understood Christ's message about living unattached to ' things'. And then in my teenage years discovered Buddha's teachings about living simply.
Through the years I pushed myself with my gifts of writing music and poetry, drawing and painting and tried to become a singer-songwriter and well-known artist.  And through the years I read more and more about the Buddha and about the messages of Christ. Read the rest of this entry »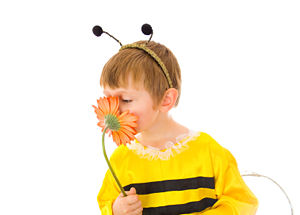 Last week, as my two-year-old son was jumping from the chair to the couch – with a towel wrapped across his shoulders like a cape – he was joyfully singing that he was a superhero and that he could fly. His father looked at him sternly and told him he couldn't fly. I nudged his father, "Don't tell him that!"
I proceeded to tell my son about the bumble bee. I explained that it is aerodynamically impossible for the bumble bee to fly. Their bodies are way too big, and their wings are way too small to carry their little bodies through the air. Yet, they still fly. This was probably so because their 'bumble bee mommies and daddies' never told them they couldn't!  So, bumble bees fly through the air, never knowing that it is by scientific standards impossible.
My husband looked at me and said, "If he jumps off the roof, thinking he can fly, and lands on his head and breaks his neck, I'm holding you personally responsible." I laughed, and said, "Point well taken". Read the rest of this entry »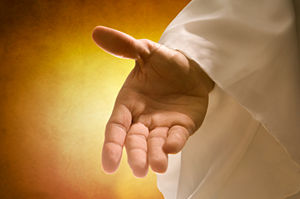 I have learned through spirit communication that each individual on earth is guided by someone in the spirit world even though they may not be conscious of the fact.  Many go through life receiving spirit help, but are absolutely unconscious of that guidance.
Various names are applied to these spirit helpers, such as Guardian Angels, Teachers, Guides or Ascended Masters. Regardless of the title given to them, they are all spirit helpers.
Our spirit helpers come into our lives through the Law of Attraction. Something in our character, ability or aspiration that corresponds with that of the spirit helper attracts them to us. For example, it is not logical to believe that the famous Greek philosopher Socrates will choose as his human instrument here on earth someone who knows nothing of philosophy. Read the rest of this entry »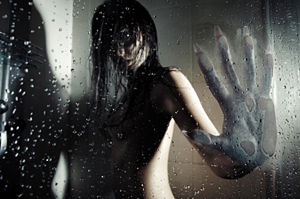 When you think of 'attachment' what is the first thing that comes to mind? Maybe you are thinking of being attached to a lover, or boyfriend. But this is not the kind of attachment I will be addressing in this blog post.
The type of attachment I'm referring to are demons, or as I would like to call them, the "little evil ones". These entities seek to hurt and destroy. They aim to wreck relationships, break up marriages, and bring fear and misery to young and old alike.
Why do demonic spirits do this? They do this because they feed off of our negative energy. They thrive on feelings like anger, anxiety and fear. It really makes these horrid entities stronger and then ultimately can possess a vulnerable person. Read the rest of this entry »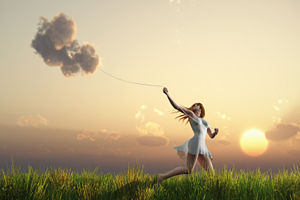 Despite the psychic readings we receive, the inspirational books we read, and the seminars we attend, we often tend to find ourselves back at the drawing board for inspiration. Why? I guess we need to inspire ourselves on an ongoing basis.
Clients who visit me for private consultations say they leave me feeling serene and all fired up to take on the world. Many of them also come back every now and again for what one high-powered lady calls her "fix".
And me? Well, I need to inspire myself on a regular basis, in order to be of any help to anybody else!
Visualization is an excellent way to 'recycle' some past moments of inspiration. We can make time in our busy worlds and synthesize all the knowledge and experiences we have gathered, in order to visualize what we want. By remembering and tapping into that feeling we had when we saw that moving film, attended that life-changing workshop or read that inspirational book, we can apply that intense feeling from a previous experience to what we want to manifest now. Read the rest of this entry »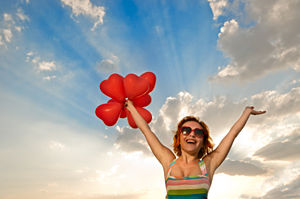 Over the past several years doing psychic readings, the best advice I have ever given is to "just let it go".
As hard as it may be sometimes, if I see that love cord connection and there is still lifelong learning to be had – and there is still much to be had by way of soul growth and spiritual evolution – I just tell the person to let it be and let it go!
Instead of losing the person when you let it go, the opposite often happens. Without the attachments of anxiety, fear and worry, the person that is struggling to be free or separate from the person that is holding on and wants to be with them, they finally come around. There is some real truth to be had from that 1981 rock hit Hold on Loosely by 38 Special I sometimes still hear it on the radio. That song remains the airwaves after all these years, probably because it offers such good relationship advice! Read the rest of this entry »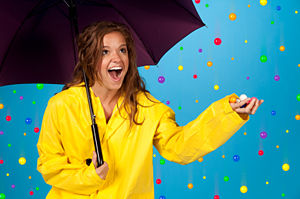 Psychic readings are like weather reports. We cannot control the weather, but we can adapt and plan around the weather.
If we know rain is coming, we can plan to stay indoors, or go out in rain gear, or go out to play in the rain.
We change our plans and expectations based on what is coming, so we are not taken by surprise, and we can find ways to have fun or relax, no matter what.
It is harder to take this position when we are asking about love, or finances, or career. Suddenly our lightheartedness can become obsessive, or demanding. Why can't we have what we want, instead of the weather that is coming in…darn it! Read the rest of this entry »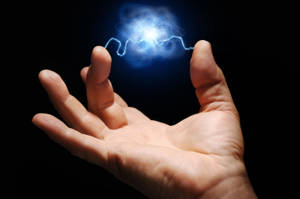 Why does empathy and telepathy work? How can one access the past and the future? How does it work? Could it work?
To some this 'skill' may seem magical, spiritual, ethereal, indefinable and incalculable, or a mechanism without reason, a hidden method of accessing what to some can be termed as a 'super-power'.
Nevertheless, when you read books or theories put together by scientists who study everything from Einstein's theory of relativity to quantum mechanics, you can see that there are possibilities for this type of phenomenon.
Think of Einstein's theory as the study of physics on a macrocosmic standpoint (gravity, light, velocity, and the measurements and predictions of the movements and mechanisms of planets and galaxies), and quantum physics being of the 'smallest' possible breakdown of these laws on the tiniest level – beyond atoms and molecules, into the smallest denominator, and into how they behave in different environments. Read the rest of this entry »