Archive for December, 2011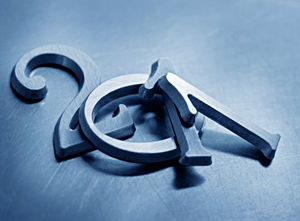 Looking back on the past year and the gifts it brought is always easier than looking head-on into the unknown for answers. It is easier to understand what has been more often than to understand what lessons are to come. I wish to take a moment and reflect on what life for the past year has revealed.
It has been a year of feeling stuck! At times the seasons appeared to be unraveling and at times there was glue in the air with so much pushing and pulling—a real tug-o-war. What a year indeed! If you ever felt bi-polar this was a year of bringing a forced balance into your being whether you wanted it or not.
But more importantly it was a year of consolidation and a time of discovering what commitment and stability are all about. These are not easy efforts on our part to exam because for most of us, being practical and taking the sojourn of a Saturnal spin in life takes a great deal of patience and I must state for the record: I personally have never been very patient with my own self examinations! Read the rest of this entry »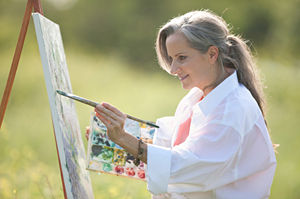 In my younger years I was very impressed by people from the past who left a big mark on history as well as people in the present who were living lives of fame and fortune.  I spent most of my younger years believing that I had to grow up and become someone like these people whom I idolized or my life would be less than successful.
But, I was also raised in the Mennonite Church of the Brethren and understood Christ's message about living unattached to ' things'. And then in my teenage years discovered Buddha's teachings about living simply.
Through the years I pushed myself with my gifts of writing music and poetry, drawing and painting and tried to become a singer-songwriter and well-known artist.  And through the years I read more and more about the Buddha and about the messages of Christ. Read the rest of this entry »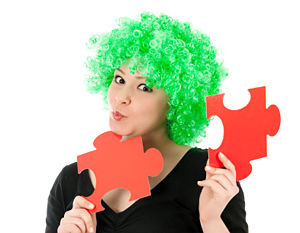 What do you care about? I mean really care about? The answer or answers to that question may or may not match up at all with what you are spending your time doing.
Why do you have the job you have? Is it because you love doing that job more than anything, or because you need the money? What do you do in your spare time? Why do you do those things? Why do you hang out with the people you hang out with? What do they give to your life?
What's the one underlying emotion you carry with you throughout your day? Are you angry, sad, overwhelmed, peaceful, happy, or anxious to get on with your day?
Where do you see yourself at the end of your days? In your dream house? In a setting that brings you peace? An inner city condo? A retirement community? Or does looking into the future that far ahead scare you to death? There are no wrong answers by the way. Read the rest of this entry »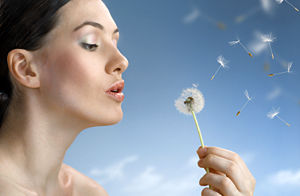 Are you completely aware that what you think or believe as an individual completely affects the world? Are you aware of the power that you have as one person to change the world's perceptions and beliefs?
There will be those, of course, who hold different intentions for the world, but be selfish with your intent. It is by individual projections that we change the way this planet is. Do not allow the world to change and then go along with those changes. Set the course and be apart from what is not wanted.
Through the contrast, you determine what it is that you want in your relationships, in your careers and your spiritual world. But pay no more attention to the contrast than noticing the desires and wants that come from those. For by continually focusing on what happened or how we wanted that to be different, we are in fact creating more of the unwanted. Read the rest of this entry »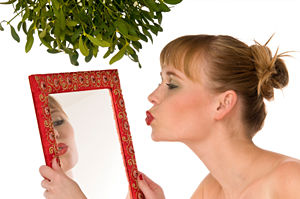 We all tend to look at lists and steps, ladders and processes.  That is our reality, so it is needed. It's helpful for learning, and it makes sense that we would list these things and ask if the secret of living is within them. But it isn't.
It's difficult to define what the secret of living is. I believe it is love of self.
Can you love yourself? Can you fall in love with the face in the mirror? Can you look at yourself as divine and beautiful? Immediately, you let out a sigh and say, "Well, that's too easy. Of course I can. I can do that." But you're not doing it, are you?
Let's pretend for a moment that you are a little child. What would you say to that child? Well, let me tell you what you often say to the child within yourself: "You can't do anything right. You're not important. Be quiet. What you think doesn't matter." Read the rest of this entry »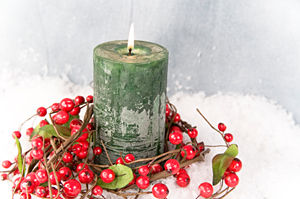 I wanted to share with you one of my favorite holiday traditions.
We all have people in our lives that we do not get to see, or spend time with as much as we would like to. During the Christmas holiday season is one of the only times throughout the year that we see some of dearest friends or family.
If you're anything like me you like to try and make everyone feel special and find them something that they may enjoy, so that it creates a warm, lasting memory for them.
I love to give bayberry candles as a gift. True bayberry candles are handcrafted taper candles and the tradition goes back to the first settlers.
When the first settlers came to America, everything was in short supply. One of the things they needed was candles. Almost all of the candles were made of tallow (animal fat), which tends to smoke and give off an odor. Read the rest of this entry »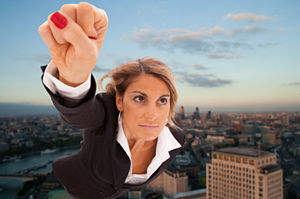 My experience with counseling clients has brought a lot of dynamic information as to the human psyche. What makes us tick?  What are our motivations for what we think, say and do?
Let's begin by going back to your childhood. What was your relationship with your parents like? Examine your relationship with your friends, teachers, and neighbors. Was your home environment warm and loving or was there arguing and fights?  Did you experience bullying at school?
Here is a fact. Everything you have ever heard, seen, felt, tasted, spoken are in your Akashic records, or your soul book.  The key to all these experiences is how you process them. For example, the Brown family consists of a father, mother and two children – one boy and one girl. Mr. Brown has had a hard life, growing up in a love-repressed family. He is a fireman. Mrs. Brown is a housewife. They are a middle class family, nice home, two cars, and are friendly and well liked by their neighbors. The parents have taught their children good morals, values and principles. Read the rest of this entry »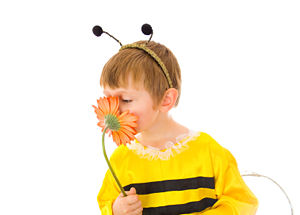 Last week, as my two-year-old son was jumping from the chair to the couch – with a towel wrapped across his shoulders like a cape – he was joyfully singing that he was a superhero and that he could fly. His father looked at him sternly and told him he couldn't fly. I nudged his father, "Don't tell him that!"
I proceeded to tell my son about the bumble bee. I explained that it is aerodynamically impossible for the bumble bee to fly. Their bodies are way too big, and their wings are way too small to carry their little bodies through the air. Yet, they still fly. This was probably so because their 'bumble bee mommies and daddies' never told them they couldn't!  So, bumble bees fly through the air, never knowing that it is by scientific standards impossible.
My husband looked at me and said, "If he jumps off the roof, thinking he can fly, and lands on his head and breaks his neck, I'm holding you personally responsible." I laughed, and said, "Point well taken". Read the rest of this entry »