Do You Really Want Your Ex Back?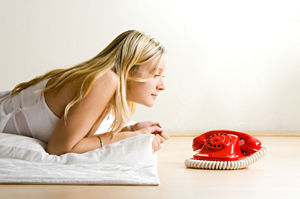 What is it about holding on to the exquisite pain of love gone awry? It may surprise you to know that about 60% of the psychic readings I do come from this perspective, and trust me when I say it is a clouded perspective at best.
"Will this person come back to me?" or "What did I do wrong?" or the best of them all… "How can I make them come back?"
They may come back to you, yes. There is always that possibility. But do you want them to? An ex is an ex for a reason. You didn't do anything wrong. Unless of course you did – and that list can be long and prestigious…don't get me started.
And last but not least, you cannot make them come back to you. What is this… a soap opera? This is real life, your life and theirs too.
We must be willing to let go of the life we have planned, so as to accept the life that is waiting for us ~ Joseph Campbell
I say this with all the love in the world, but sometimes you have no choice but to let go. And in all seriousness you need to do it gracefully, whether you are male or female. Sometimes, people just move on. It does happen. Sometimes, love itself isn't even enough to keep two people together. Timing is really the true culprit.
So I ask you; I implore you, save yourself some grief when your 'love' decides to leave. Let them go. Don't try to hold them back with guilt or some other form of torture. And absolutely no handcuffing them to the bed! And yes, while you think I am kidding I am not. There was an actual client once, many years ago, who did that so that her boyfriend would hear her out as to her reasons why he couldn't leave her. I'd say that would have been reason enough for me!
About The Author: Asherah

Asherah is a natural born psychic empath born and raised in Kingston Jamaica. An ordained Reverend and High Priestess, Asherah can easily tap into your real truth and help you to see clearly, releasing attachment to outcome by simply focusing on where you are now. Using tarot, numerology astrology and more..you can learn how to communicate your needs today! You can get a psychic reading from Asherah at PsychicAccess.com.