Astrology Forecast July 10 – 16, 2023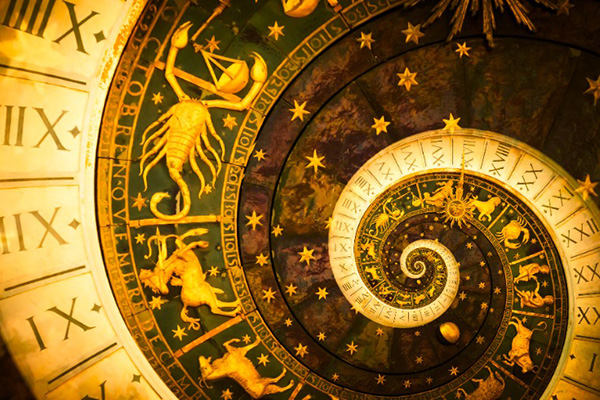 Mars transits into Virgo today, heralding a two-month cycle of detailed and deliberate action, strong intellectual energy, enterprising ambition and increased productivity.
Whether you're doing research to write the next Oscar-worthy screenplay, mapping out a plan for a big remodeling project, or setting up a new business, the next two months will prove invaluable to set the stage of the next chapter in your life.
Tuesday will be the most powerful day for productive work and business success. Mercury will move into Leo to add to our Mars-in-Virgo inspired 'star power' by further elevating our ideas and inspirations.
Tuesday morning's Taurus Moon sextile with Saturn in Pisces will also chime in to add to our sense of responsibility, goal-oriented action, and organizational abilities.
In the afternoon, the Moon's conjunction with Jupiter in Taurus will reward our efforts with heightened social influence and financial gains. So, take advantage of this powerful window of opportunity to shine tomorrow!
We'll take a step back on Wednesday as the Moon moves through Taurus, to ground, center and rebalance, before moving forward.
Thursday and Friday's Gemini Moon will lure us into more social activities to connect with friends, or brainstorm with colleagues..
Give yourself permission to embrace the free-flowing, easy-going vibes of Saturday and Sunday's Cancer Moon. It's okay to take some time out from all the planning, analysis and deep thinking for a relaxing weekend after all the mental gymnastics of the week.

About The Author: Susyn

Susyn lives in New Mexico, and offers Psychic Guidance, Astrological Insights and Channeled Messages that will change your life! Her credentials are top-notch and include a doctorate in metaphysical studies and certifications from The American Association of Professional Psychics and The American Tarot Guild. She's also a published author, with two metaphysical books under her belt, and has authored numerous articles and horoscope columns. In addition to her readings, Susyn is also a mentoring practitioner who teaches others how to master their own gifts, raise their vibrations, and empower themselves. A sought after guest on numerous radio programs, she has also hosted her own radio show. If you're looking for one of the truly bright shining stars who can also read them with an accuracy that will astound, look no further. You can find Susyn at PsychicAccess.com.