Astrology Forecast June 26 – July 2, 2023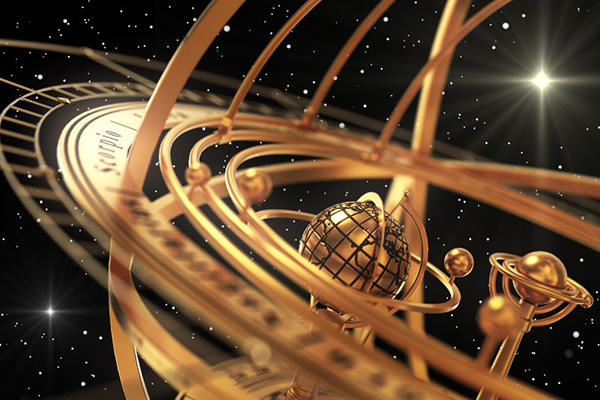 Mercury moving into the sign of Cancer today will encourage us to review the first half of this year to uncover what we have learned and where we have succeeded, as well as what still needs to be done.
Combined with the easy going Libra Moon today and tomorrow, as well as Wednesday's Scorpio Moon trine with Mercury in Cancer, the first three days of this week is a valuable opportunity for sound judgment and practical thinking to help us rebalance and regroup.
The vibe may seem a bit ethereal under Wednesday and Thursday's Scorpio Moon, followed by Neptune, the epitome of ethereal, turning retrograde on Friday.
For the next five months this planet that rules spirituality, soulfulness, the occult and the unseen will travel backward through Pisces, the sign it rules. The esoteric energies of this aspect will inspire new visions for the future, reveal answers to questions we haven't been able to answer for quite some time, and clear out any illusions or misconceptions that may have been holding us back.
Saturday and Sunday is about choices. Saturday's Sagittarius Moon offers us the choice of allowing restlessness to distract and frustrate us, or we can opt to channel its fiery energy into learning something new or mastering a useful skill.
Sunday's Capricorn Moon will give us another choice: do we want to clean out the garage and post the clutter in an online auction? Or do we just want to slouch on the couch and catch up on our binge streaming, and napping?

About The Author: Susyn

Susyn lives in New Mexico, and offers Psychic Guidance, Astrological Insights and Channeled Messages that will change your life! Her credentials are top-notch and include a doctorate in metaphysical studies and certifications from The American Association of Professional Psychics and The American Tarot Guild. She's also a published author, with two metaphysical books under her belt, and has authored numerous articles and horoscope columns. In addition to her readings, Susyn is also a mentoring practitioner who teaches others how to master their own gifts, raise their vibrations, and empower themselves. A sought after guest on numerous radio programs, she has also hosted her own radio show. If you're looking for one of the truly bright shining stars who can also read them with an accuracy that will astound, look no further. You can find Susyn at PsychicAccess.com.