Astrology Forecast November 1 – 7, 2021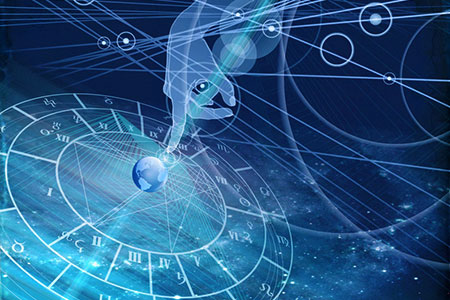 Today is going to be our most productive day of the week thanks to the Virgo Moon, so dive right in and get all your paperwork and important tasks out of the way. This may however prove more challenging to accomplish than usual, as the Virgo Moon opposing Neptune in Pisces this afternoon may cause us to be passive, lazy and inconsistent.
Tomorrow and Wednesday we'll be prone to daydreaming under the Libra Moon, so it could be difficult to make any headway under this influence. Just remember, daydreams awaken the creative spirit within us, so give yourself permission to while away the hours doing whatever strikes your fancy!
A Scorpio New Moon will greet us on Thursday and as always will herald new beginnings and fresh starts. To add power to these new beginnings, Venus will move into the action sign of Capricorn, and Mercury will join the Sun in the manifesting sign of Scorpio on Friday. There's a lot of passion and power in these aspects, so consider it a green light to move forward.
Venus entering Capricorn on Friday morning may however start the weekend off on a more serious, gloomy note, combined with the sentimental mood of a Scorpio Moon sextile Pluto in Capricorn, that may even have us yearning for an impromptu road-trip back to a our hometown or a favorite destination from the good old days.
The weekend is the perfect time to put some things into motion as the Moon travels through Sagittarius and surrounds us with creative energy. Mercury in Scorpio sextile Venus in Capricorn will further inspire our imagination and creative energies.

About The Author: Susyn

Susyn lives in New Mexico, and offers Psychic Guidance, Astrological Insights and Channeled Messages that will change your life! Her credentials are top-notch and include a doctorate in metaphysical studies and certifications from The American Association of Professional Psychics and The American Tarot Guild. She's also a published author, with two metaphysical books under her belt, and has authored numerous articles and horoscope columns. In addition to her readings, Susyn is also a mentoring practitioner who teaches others how to master their own gifts, raise their vibrations, and empower themselves. A sought after guest on numerous radio programs, she has also hosted her own radio show. If you're looking for one of the truly bright shining stars who can also read them with an accuracy that will astound, look no further. You can find Susyn at PsychicAccess.com.