Astrology Forecast July 12 – 18, 2021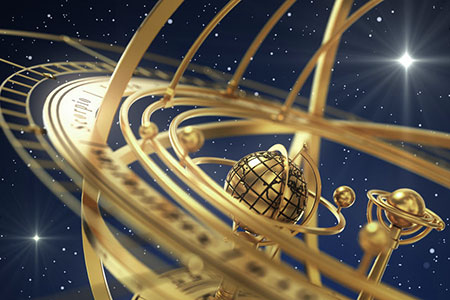 Today's Leo Moon will fill us with high spirits and a carefree attitude. The Moon's conjunction with Venus in Leo may add a sentimental streak to our mood, while the conjunction with Mars in Leo adds some passion to the mix. However, be careful not to become temperamental or give in to moodiness. The optimism and lighthearted effervescence of Mercury in Cancer trine Jupiter in Pisces will fortunately help to counteract such negativity.
Tuesday and Wednesday's Virgo Moon will inspire us to update our wardrobes, surroundings, and electronics, as it makes organizing and refreshing things a priority.
We can't go wrong with a two-day 'staycation' under Thursday and Friday's Libra Moon, which promotes balance, aesthetic awareness, and an open-minded attitude. You are likely to feel cheerful and spontaneous. It is  the perfect time to socialize (safely and responsibly) and reconnect with loved ones.
Romance will also be a priority, so it might be a good idea to move the weekend's date night up to Thursday evening. Surprise your partner with a romantic movie night or picnic under the stars. And if you are ready to propose then the Moon sextile Venus in Leo, in the early hours of Friday morning, creates the perfect opportunity for love, commitment and marriage.
Over the weekend the Moon drifts through Scorpio, reminding us that life is short and we should enjoy it to the fullest! We can leave chores behind and indulge in our favorite pastimes, as we honor our intuition and go with the flow. Beware however the potential for 'Sunday blues' with the Scorpio Moon square Saturn in Aquarius, which brings with it the energy of dissatisfaction and depression.

About The Author: Susyn

Susyn lives in New Mexico, and offers Psychic Guidance, Astrological Insights and Channeled Messages that will change your life! Her credentials are top-notch and include a doctorate in metaphysical studies and certifications from The American Association of Professional Psychics and The American Tarot Guild. She's also a published author, with two metaphysical books under her belt, and has authored numerous articles and horoscope columns. In addition to her readings, Susyn is also a mentoring practitioner who teaches others how to master their own gifts, raise their vibrations, and empower themselves. A sought after guest on numerous radio programs, she has also hosted her own radio show. If you're looking for one of the truly bright shining stars who can also read them with an accuracy that will astound, look no further. You can find Susyn at PsychicAccess.com.