Astrology Forecast May 10 – 16, 2021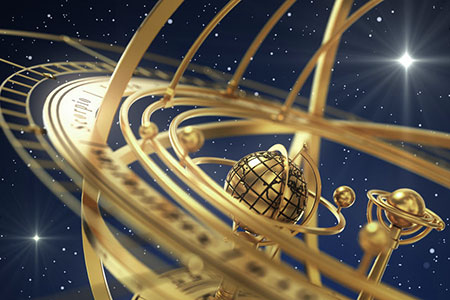 With the Sun traveling through Taurus and a New Moon occurring in the sign tomorrow, it's time for us to take action to make the changes that will move us forward into a new level of being.
Even simple changes to our appearance and surroundings can have a profound effect this week, so don't hesitate to make that hair appointment or order that new throw rug or art print to liven up your home. The Taurus moon sextile with Neptune in Pisces will support your efforts with a rise in your artistic flair and imagination.
However, bear in mind that the Taurus New Moon tomorrow may cause some of us to be restless, irritable and even moody. Avoid disagreements and potential conflict with family and relatives this week, as things might easily escalate to a full-blown drama.
The Moon will travel through Gemini Wednesday through Friday, calling for more networking, socializing, and research during the later part of our work week. So, don't worry if you run up against something you don't have the answers for or are unfamiliar with, as this is a good week to learn new things.
Jupiter will move into Pisces on Thursday, where it will spend the next two years expanding our awareness and gifts on a spiritual level. Though we may not notice this shift on Thursday, we'll begin to experience life on a higher, more enlightened plane for the next few years, letting intuition, inner peace and heightened spiritual awareness guide the way.
Plan on a nice, quiet, and relaxing weekend, as the Moon travels through Cancer, the sign of comfort, and the home. Taking it easy is a theme, and a good idea as the pace begins picking up again next week.

About The Author: Susyn

Susyn lives in New Mexico, and offers Psychic Guidance, Astrological Insights and Channeled Messages that will change your life! Her credentials are top-notch and include a doctorate in metaphysical studies and certifications from The American Association of Professional Psychics and The American Tarot Guild. She's also a published author, with two metaphysical books under her belt, and has authored numerous articles and horoscope columns. In addition to her readings, Susyn is also a mentoring practitioner who teaches others how to master their own gifts, raise their vibrations, and empower themselves. A sought after guest on numerous radio programs, she has also hosted her own radio show. If you're looking for one of the truly bright shining stars who can also read them with an accuracy that will astound, look no further. You can find Susyn at PsychicAccess.com.