You Can Never Say 'I Love You' Too Much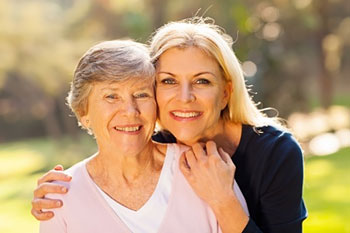 A dear client of mine always complained about her mother-in-law who constantly said, "I love you!" My client is not used to hearing this. Both her parents were alcoholics and never expressed much emotion towards her and her siblings.
One day she was on the phone talking to her mother-in-law and felt bad afterwards, because when she had passed the phone to her husband while she repeated over and over, in a mocking way and imitating her voice saying, "I love you, I love you, I love you…" When her husband spoke to his mother it was clear that she had overheard her daughter-in-law. She told him that she felt bad for saying "I love you" so much, but it was just that she missed them so much. She truly does love them unconditionally and apologized for maybe saying it too often. She felt she had offended her daughter-in-law in some way.
What angers us in another person is more often than not an unhealed aspect of ourselves. If we had already resolved that particular issue, we would not be irritated by its reflection back to us ~ Simon Peter Fuller
Her son said, "Mom, you may say you love me whenever you want, I love you very much also, and I am not embarrassed by it, although my wife may be, because she just isn't used to it."
The mother-in-law recently passed in her sleep unexpectedly at the age of 76. My client was devastated. She stood up during the funeral to express her feelings and told everyone gathered there how it was her mother-in-law who helped her to be okay with people saying "I love you." She also thanked her for raising a wonderful son who isn't afraid or embarrassed to say those words to her. My client told me she felt her mom-in-law's hand on her shoulder as she sat down after she spoke.
It is a blessing and a gift to have a parent who can express how much they care for their children and express their true feelings. Love is the most powerful force in the Universe, it should always be treated as a gift and blessing, especially coming from a mother-in-law. We can never say "I love you" too much.

About The Author: Moon Goddess

Moon Goddess is a third generation empathic healer and seer. She started to give healing readings to people more than 20 years ago. She has always been interested and studied all things metaphysical from a young age. Being hypersensitive she can feel and see things before they happen. Utilizing the Tarot, and with the help of her Guides, she is a source of support for many people all over the world. After he passed over, her grandfather kept his promise and came back to say goodbye and gave her the most amazing experience. Moon knows there truly is a Heaven, and it is wonderful! Sharing her experience has helped many people after they have lost someone, or anyone experiencing some form of grief. Get a reading with Moon Goddess now at PsychicAccess.com.