myst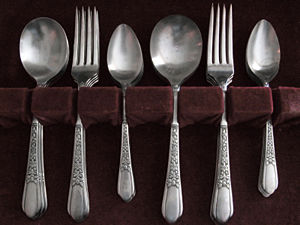 It's been almost 19 years since my mother passed away and today I can still remember as if it was yesterday. I have wonderful memories of her, from her making her little cherry pies to Sunday dinners.
When I lived at my parents house there was a silverware set that I wanted, and nothing else. That was it. As a child I would rearrange this silverware set when she was not looking. I would place the forks where the knives were supposed to go, and I swapped the bigger spoons with the smaller ones.
The cutlery set was mounted on the wall and every time I did this she would get upset with me, because she had to put them back in order again. I continued this silly game into my adulthood, as childish as it may seem. After she passed away I didn't know what happened to the silverware set and I ask my dad about it. He said, "Your sister had it and she was going to put it in the yard sale." I was naturally very upset. I wanted something that I can look at when I was at my parents home and picture my mother pretending to get upset with me when I would rearrange her precious set. Continue reading →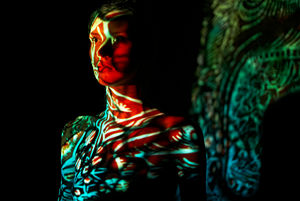 There are multiple time lines that seem to 'appear' when  I am dreaming, as if one dream will show me the past – subsequent events, advice for practical management of these events, complete with suggestions and comfort for me on a spiritual level. I see the current events, short-term future events, long-term future events and their reasons. Admittedly, I do not see the past.
Having recorded close to 200 dreams and the events following over a one year time frame, my interest is highly piqued regarding this phenomenon due to astonishingly consistent results. I find that I am still discovering information about what is going on now in dreams I had last year, and once the initial obvious events have revealed themselves there are shadow events which one can observe after the main events have transpired. Continue reading →