Archive for January, 2012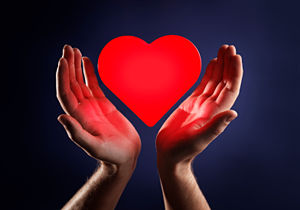 You must have experienced the feeling of being in a great mood, and then encountering someone who is just not having a great day. You often feel in these situations that your heart is in the right place, but there is nothing you can do or say to raise that person's vibration to a happier, healthier one.
There are some people that you can help and give them a reality check, because you know them so well. You connect with them in a way that you can remedy their bad energy or mood, with a funny joke or something that will speak to their soul – if you know the person well enough.
If not, and nothing you can do can bring that person into a better mindset, then you must for your own personal well-being you must learn to just walk away to protect your own energy. Do whatever you need to do to get away from negative people you cannot help, especially if they are doing nothing but bring you down. You must learn to stay above it! Read the rest of this entry »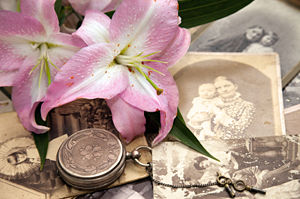 When people hear the term ancestor worship, it tends to conjure up thoughts of primitive practices, but it is actually a very powerful spiritual experience. I personally see it as communing with our ancestors and the technique I use is similar to that of the Yoruba people of West Africa.
If one looks at various tribes on the African continent, as well as other continents, ancestor worship is a common practice among indigenous people.
Although I cannot say I have any special reverence for my ancestors, the closest word would be respect for all the trials and tribulations they experienced. Going back through my bloodline I know that there have been prisoner-of-war experiences, material hardship and even suicides, to mention but a few, so my predecessors also had their unique life stories. Read the rest of this entry »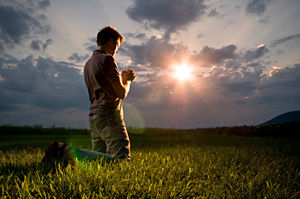 When we experience the loss of a loved one, or grief of some kind, faith is the one thing that helps us stay grounded and keep our sense of purpose.
When one door closes another one truly does open. Sometimes it's the birth of a baby, or the beginning of a new relationship, or simply a new venture, discovery, or opportunity. Whatever it is, faith will give us what we need to keep 'plucking along'.
Faith enables us to find new things, to give us something to look forward to. It also offers us the opportunity to give back, and contribute towards making humanity and our world a better place. To just do nothing is a complete waste of time and we are merely taking up space for no reason. So, we must keep going, even though things may seem to be at a standstill. You may be going through depression or whatever it may be, but it could also be a golden opportunity. Read the rest of this entry »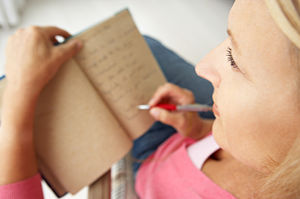 All of us have in some way, shape or form made lists of what we want in our lives. Whether you've written your desires on paper or listed your intentions in your mind, you have decisively moved in that direction and pulled in that energy.
Some of us have also received exactly what we asked for and found it wasn't what we wanted at all…so it was back to the drawing board. As the years pass, the list of wishes, hopes, desires and intentions become more streamlined due to our life experiences.
We make our wish lists thinking that it will bring our ultimate happiness and fulfillment when we ultimately get what we asked for. I work with many clients, for example, whose ultimate wish is for their lovers to leave their spouse to be with them instead. That's all they want. Read the rest of this entry »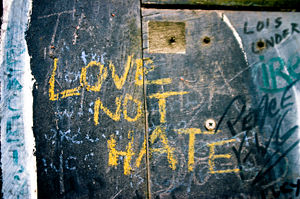 When I was in middle school, around the age of 13 or so, I remember an older, more popular girl used to pick on me. I also remember coming home from school and telling my mother about it.
One day I told my mother that I hated that girl. My mother very sternly said, "You don't hate anyone!" I defiantly replied, "Oh yes, I do!" My mother then graciously said, "If you are going to hate her, do it somewhere else. I don't want to hear about it." She never explained to me why she didn't feel it was appropriate to hate anyone. I didn't figure it out until I matured a little bit, when I grew older.
My daughter is now a teenager and comes home from school with similar complaints. A girl at school is spreading untrue rumors about her. My daughter also told me how she hated this girl. I replied the same way my mother did. Except, I explained that hate only breeds more hate. To hate someone or something only hurts you, no one else. Read the rest of this entry »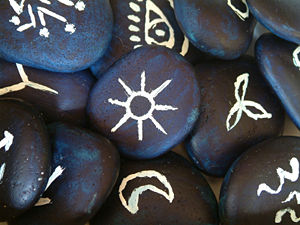 There are powerful symbols to be found everywhere in our world, as well as in our dreams and in our unconscious minds.
On a very deep level, symbols convey a specific meaning and this is why people – often the young and vulnerable individuals – can be influenced by the media and the subliminal messages contained in the cleverly encoded symbols in political campaigns and in advertising, for example.
Spontaneous artwork done by both adults and children in a psychotherapy session generally includes many archetypal symbols. Symbols are not only present in myths, art, religion, ritualistic practices, but also in chemistry, road signs and even on the product packaging in supermarkets. Their subliminal influence is profound. Read the rest of this entry »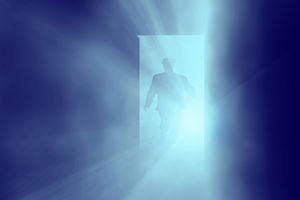 We all possess the gift. Most of us do not believe, or wish to tap into our psychic abilities. Some of us may not be ready to use the gift for good, so it's probably good that God doesn't allow some of us to access that part of our psyche.
We are all at different stages of development, but that doesn't mean that one is better than the other – because some have the gift and some do not. It all depends on divine timing. We must learn as the lessons are given, until we evolve in such a way that we may tap into the gift when we are ready, or when God feels we are ready to bestow it.
One night my dearly departed Grandfather came to me in a dream. He was driving this very old-fashioned car, which I later learned he used to own when I paged through the pictures in an old family album. He just was there, he didn't say anything. I was embracing the light he had brought with him. It was such pure love and just filled me up, and I was so happy and content. I also knew and sensed there were other beings of light present, who may have helped him to make himself known to me. Read the rest of this entry »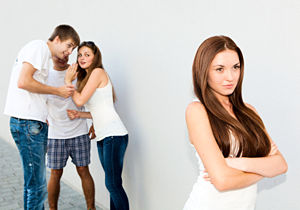 There are effective coping mechanisms empaths can employ against bullying.
I would like to preface this with good news: As a sensitive I have an advantage against them. I have a great advantage knowing the bullies or harassers weak-points, knowing when to take their concerns seriously, and when to not let it take over my life. Relationships have these qualities, and if you can do this with one person, you can do this with many.
I can assure you this: most people who harass or lie do not know themselves and have certain weaknesses, which is something I will illustrate in a later blog. Even as a compassionate empath, I occasionally get 'tickled' watching them perpetually work against themselves – like an endless, comedic skit of someone setting a trap for someone and then falling into that trap they set themselves. Read the rest of this entry »