Astrology Forecast April 10 – 16, 2023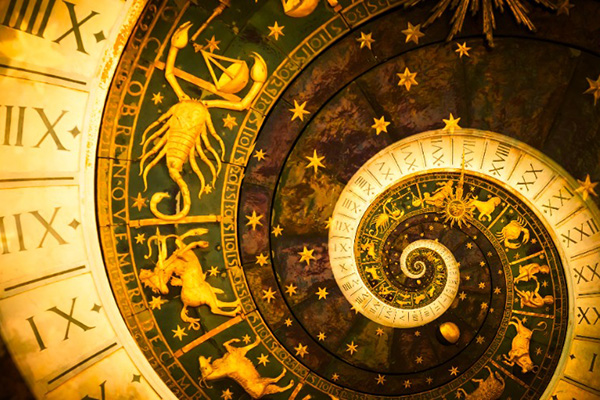 Things should hum along smoothly this week, with the only major astrological shift being Venus entering Gemini today. Under this influence we will feel encouraged to express ourselves more openly and lovingly, sharing unconditional love and support with everyone around us.
The Capricorn Moon will cast a productive air from tomorrow until Thursday, so the midweek will be the best time to focus on getting things done.
The Aries Sun conjunction with Jupiter tomorrow evening brings with it high energy, good vibes, fun times, and lucky breaks. Together with the Capricorn Moon sextile with Saturn in Pisces, it will be the ideal time for a rowdy girls' night out. However, while it offers a great excuse to venture out on a school night, be careful with your spending, as this extravagant aspect is notorious for leaving maxed out credit cards in its wake!
Wednesday morning's Capricorn Moon trine with Mercury in Taurus will be good opportunity to boost our productivity and get some important work done. Practical thinking, sound judgment and a sharp mind will enpower us to move mountains.
Friday and Saturday's Aquarius Moon inspires us to think differently, as we head into the weekend, so this will be a great time to try something new, venture out to meet new friends, or take up a global cause that is dear to your heart.
We can lay back on Sunday and relax, as the watery Pisces Moon will encourage us to turn inward and nurture our soul. Buit this might also make it a bit difficult to get much done in a practical sense, thus the need to take care of the essentials midweek!

About The Author: Susyn

Susyn lives in New Mexico, and offers Psychic Guidance, Astrological Insights and Channeled Messages that will change your life! Her credentials are top-notch and include a doctorate in metaphysical studies and certifications from The American Association of Professional Psychics and The American Tarot Guild. She's also a published author, with two metaphysical books under her belt, and has authored numerous articles and horoscope columns. In addition to her readings, Susyn is also a mentoring practitioner who teaches others how to master their own gifts, raise their vibrations, and empower themselves. A sought after guest on numerous radio programs, she has also hosted her own radio show. If you're looking for one of the truly bright shining stars who can also read them with an accuracy that will astound, look no further. You can find Susyn at PsychicAccess.com.