Astrology Forecast November 8 – 14, 2021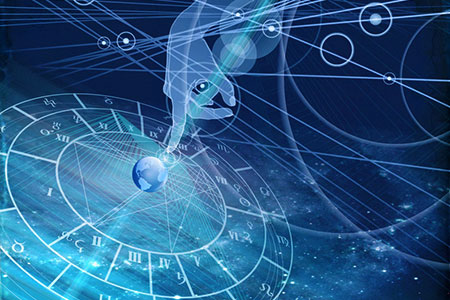 With most planets in direct motion now, with the exception of Uranus and Neptune, there's nothing standing in the way of us reaching for our goals and getting things done before the year's end! We'll be able to power through anything still waiting for our attention under today and tomorrow's Capricorn Moon, as well as setting the wheels in motion for new goals.
The Capricorn Moon sextile with Mars in Scorpio will support us this morning with resourcefulness and increased willpower and courage to take a action and start the week on a high note.
This afternoon's Capricorn Moon trine Uranus in Taurus will sharpen our determination and attention to detail, and boost our ability to be persuasive and inventive. It may be a productive afternoon for sales people and dealmakers!
Expect a change of heart, mind, or direction as the Moon dances through Aquarius on Wednesday and Thursday. No worries though, as the changes are just what we need to finalize and secure our dreams for the future.
A more spiritual tone overtakes us on Friday and Saturday, so let's give ourselves permission to step back for a few days and let things settle in our minds and hearts. Regrouping is always important to be sure we're operating at our best, so take advantage of this lull in the action to do just that.
Sunday's Aries Moon will revive our energy, but the focus should be on home, family, and finances. Schedule in time to take care of the things that have been left on the back burner and restore some order to your personal world.

About The Author: Susyn

Susyn lives in New Mexico, and offers Psychic Guidance, Astrological Insights and Channeled Messages that will change your life! Her credentials are top-notch and include a doctorate in metaphysical studies and certifications from The American Association of Professional Psychics and The American Tarot Guild. She's also a published author, with two metaphysical books under her belt, and has authored numerous articles and horoscope columns. In addition to her readings, Susyn is also a mentoring practitioner who teaches others how to master their own gifts, raise their vibrations, and empower themselves. A sought after guest on numerous radio programs, she has also hosted her own radio show. If you're looking for one of the truly bright shining stars who can also read them with an accuracy that will astound, look no further. You can find Susyn at PsychicAccess.com.