Astrology Forecast August 23 – 29, 2021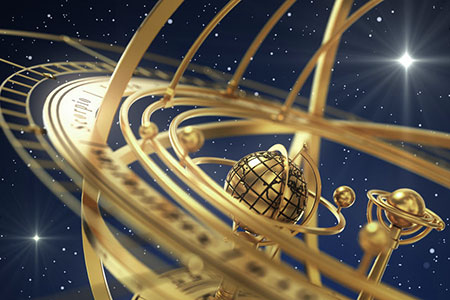 Today's Pisces Moon will make it easier to see the spiritual side and higher purpose to all we do and encounter in this life. Be careful however to not overreact or withdraw too much from the world today, as the Pisces Moon conjunct Neptune in Pisces can make us more hypersensitive than usual.
Once the Moon moves into Aries tomorrow, we'll have more drive and energy to get things done! This will be a great time to start new projects and take in very challenging tasks.
Thanks to the newly ensconced Virgo Sun today, all we essentially have to do is simply think something, and we can manifest it. Since Virgo rules health and technology, it is good idea to take action now to schedule that overdue medical checkup, as well update apps and clear out old files on your computer or smartphone.  The time of Virgo is about taking care of business, and catching up on the procrastinated things you've been moving from list to list over the last two months!
The Moon will move into Taurus on Friday and continue the trend of getting things in order, especially on Saturday, when we'll find it's time to clear out the garage, clean up the garden, or make that household repair we've been putting off.  It will also be best to stay busy at home doing something constructive, as the Taurus Moon square Jupiter in Aquarius could lead to reckless spending and love relationship issues. Doing useful chores might be the wise option.
Luckily, Sunday is a relaxed energy day, as Mercury moves into Libra and the Moon dances into Gemini. It is a day made for socializing, creative pursuits, or just being a shameless couch potato! Enjoy.

About The Author: Susyn

Susyn lives in New Mexico, and offers Psychic Guidance, Astrological Insights and Channeled Messages that will change your life! Her credentials are top-notch and include a doctorate in metaphysical studies and certifications from The American Association of Professional Psychics and The American Tarot Guild. She's also a published author, with two metaphysical books under her belt, and has authored numerous articles and horoscope columns. In addition to her readings, Susyn is also a mentoring practitioner who teaches others how to master their own gifts, raise their vibrations, and empower themselves. A sought after guest on numerous radio programs, she has also hosted her own radio show. If you're looking for one of the truly bright shining stars who can also read them with an accuracy that will astound, look no further. You can find Susyn at PsychicAccess.com.