The Burning Love Of Twin Flames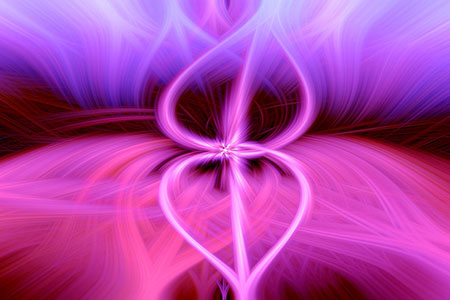 Many of us hope to find a 'soulmate,' a person who was meant for us, but the Universe may have something else in store for some of us. A twin flame is someone who plays a different role in our lives than a soulmate, but has a similar, deep spiritual connection.
However, you may have a hard time finding a twin flame until you have encountered a soulmate. A soulmate highlights our individual soul purpose, while a twin flame helps us express our deeper karmic purpose.
A twin flame may or may not be a romantic connection. Even if they are not, you will always feel like you've known the person forever. You can easily talk with them about anything, especially if you shared one or more past life together.
A twin flame is a mirror to your deeper self, the authentic part of you. This person will challenge you, inspire you to engage in serious soul-searching, and ask the difficult questions.
It's even possible you might intensely dislike them at times, but you'll also find yourself drawn back to their aura. Having an open mind and spirit is key to not only meeting your twin flame, but also to successfully walking your path together.
Why do twin flames come into our lives? It's all about timing. If you are stuck in a rut, not sure what your next step should be, often you'll encounter one of these special soul connections. And you are just as important to their spiritual growth and soul evolution as they are to yours.
A twin flame meeting may seem coincidental or random, but it is definitely not. You are meant to learn and grow together on a spiritual, psychic level, and accomplish something together for the greater good.
This is the main difference between a soulmate and a twin flame. If you do meet your soulmate, it will be a personal connection, while a twin flame provides a universal bond.
One of the main characteristics of a twin flame relationship is that it will be both challenging and healing. This is due to the mirroring nature of a twin flame; they show you your deepest insecurities, fears, and shadows ~ Sarah Regan
It's possible your twin has very different life experiences from you on the surface, but when you begin connecting, these become irrelevant. There may also be an age difference, or you might have very divergent interests. A willing spirit, and the ability to look beyond the surface, will allow you to connect with a twin flame – often when you're not even looking. We tend to go looking for our soulmates through dating or other channels. Twin flames, on the other hand, come to us when we need them, just as the poles of magnets are drawn together.
Twin flames may come and go in your life. Perhaps you knew one growing up, or when you lived in another location and lost contact with them. Think back to these times. Did you have a time of spiritual growth, or learn an important life lesson?
If you haven't stopped thinking about the person, despite the lost physical connection, chances are they haven't stopped thinking about you either, and you probably helped them grow as well. You may experience dreams or psychic (telepathic) connections despite physical distance. Those are sure signs that a person was a twin flame in your life.
This is not to say twin flames have to stay in our life (at least physically) forever. Even so, they will make an impact on our karmic journey and help you discover needed truths and purposes.

About The Author: Mystic Shelley

Mystic Shelley is a five-star psychic, Reiki healer, clairvoyant and empathic reader. She offers her clients honest answers about past, present and future events with the help of her trusted guides. She reads in the area of love, relationships, career, money and all matters of life. Mystic Shelley was born with talents that would later mark her as a gifted psychic, but she chose not to embrace them early on. In her 30's, a not-so-chance meeting with a celebrated psychic set her on a course that awakened her gifts. Born with the gifts of clairvoyance and empathy, her psychic mentor helped her to expand those abilities, taking her talents to the next level. With experience came proficiency and today she has a growing list of devoted clients who sing her praises. In addition, she's also actively assisted other psychics to open up to their abilities. If you are looking for direct and honest answers get a reading with Mystic Shelley now at PsychicAccess.com