Astrology Forecast March 22 – 28, 2021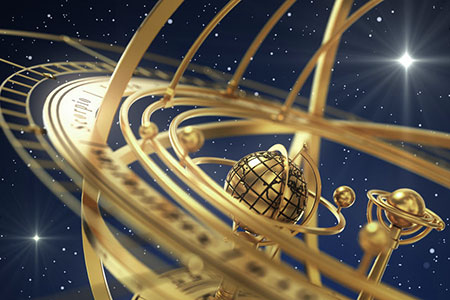 We'll be under the spell of a waxing Libra Full Moon this week, which will reach its peak on Sunday, also known as the Crow Moon or Worm Moon. It is the final full moon of winter in the Northern Hemisphere and the time the crows begin to caw their farewell to the season and worms begin to signal the imminent arrival of springtime. This lunation is typically filled with magic and wonder. It can also bring connections from the past back into our world, as well as open new doors to new beginnings, awakenings or reinvigorated progress.
Don't expect to get much done on Monday or Tuesday, as the Cancer Moon will have us spending more time daydreaming than working! Luckily, Wednesday and Thursday's Leo Moon will bring our energy back up to par, making it easy to tackle anything that fell on the back burner at the start of the week.
Save detailed work and proposals for Friday and Saturday when the Moon makes its monthly cycle through Virgo, the sign of organization, and clarity.
Sunday's Full Moon will give us a chance to catch our breath and enjoy the day, and with the new season now unfolding, this would be an ideal time to get out in nature for a stroll or take stock of your garden or land to see what needs tending.

About The Author: Susyn

Susyn lives in New Mexico, and offers Psychic Guidance, Astrological Insights and Channeled Messages that will change your life! Her credentials are top-notch and include a doctorate in metaphysical studies and certifications from The American Association of Professional Psychics and The American Tarot Guild. She's also a published author, with two metaphysical books under her belt, and has authored numerous articles and horoscope columns. In addition to her readings, Susyn is also a mentoring practitioner who teaches others how to master their own gifts, raise their vibrations, and empower themselves. A sought after guest on numerous radio programs, she has also hosted her own radio show. If you're looking for one of the truly bright shining stars who can also read them with an accuracy that will astound, look no further. You can find Susyn at PsychicAccess.com.