Astrological Forecast October 19 – 25, 2020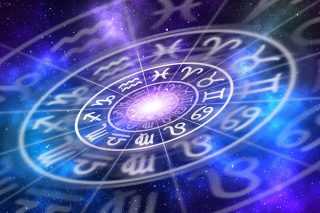 The Sun will move into Scorpio on Thursday, joining with Mercury retrograde to call on us to review, revise and go deep within, to see where clearing or change is needed. Scorpio will add intensity to our spiritual movements over the next four weeks, reminding us to honor the intuitive and soulful messages that arise during this cycle.
A light-hearted and productive week arises as the Moon travels through Sagittarius on Monday and Tuesday, followed by an industrious Capricorn Moon through Thursday. The weekend unfolds under an Aquarius Moon, encouraging us to think outside the box,. Expect the unexpected and embrace the joyful unity you feel with all those around you. Friendship is the theme, so reach out to those important people who sustain your life and support your every effort.
About The Author: Susyn

Susyn lives in New Mexico, and offers Psychic Guidance, Astrological Insights and Channeled Messages that will change your life! Her credentials are top-notch and include a doctorate in metaphysical studies and certifications from The American Association of Professional Psychics and The American Tarot Guild. She's also a published author, with two metaphysical books under her belt, and has authored numerous articles and horoscope columns. In addition to her readings, Susyn is also a mentoring practitioner who teaches others how to master their own gifts, raise their vibrations, and empower themselves. A sought after guest on numerous radio programs, she has also hosted her own radio show. If you're looking for one of the truly bright shining stars who can also read them with an accuracy that will astound, look no further. You can find Susyn at PsychicAccess.com.