A Sense Of Wonder – A Message From My Guides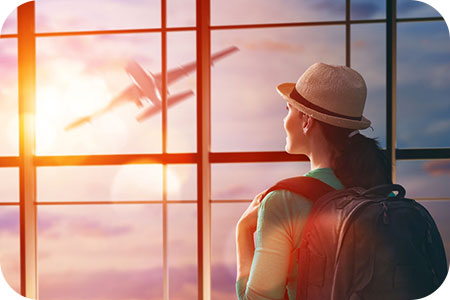 We observe sometimes that individuals can be quick to settle into ruts. The day-to-day routines of school, work and family often become repetitive and, dare we say… monotonous at times.
During these mundane periods of discontent, people often focus on themselves, and their lack. They will complain about being overworked and underpaid. Whether professionally or personally, they often feel under-appreciated and under-acknowledged. Stress and resentment can start to build.
In order to alleviate stress, you already know that there are many options from which to choose. Whether people get into a daily habit of deep breathing, visualization, meditation or various forms of exercise, the body becomes transformed and stress is dissipated for the time being.
Rather than just staving off bubbling-under-the-surface irritation and potential health issues, we recommend taking things a step further. Most people have heard the phrase, "Stop and smell the flowers!" Well, whether you prefer to cultivate the soil or be an observer, it is vitally important to redevelop a new sense of wonder in the garden of your life.
Make a little time for a detour now and then. Take note of your surroundings. Investigate, photograph, research some of the little things you take for granted in life. Stop and take notice of everyday things in nature that you have been passing by for years. Even in the concrete jungles of cities, nature abounds if you slow down and take the time to look.
The real voyage of discovery consists of not in seeking new landscapes but in having new eyes ~ Marcel Proust
If nature doesn't beckon you, then perhaps architecture could be of interest. Look up, look around. If architecture doesn't strike a chord, then perhaps you might be interested in looking up even further and entering the realm of Astronomy.
Perhaps the history of your surroundings would be fascinating. Failing that, you might enjoy looking through a microscope or starting a collection of some sort.
The main premise is that the world is far bigger than the challenges that are faced every day. Some problems are easily handled. Others seem insurmountable or perhaps heart-breaking. Regardless of their magnitude, it is important to see past the daily tsunami that seems to be rapidly encroaching and appreciate the perspective of the greater world around you.
It might take some time to develop the habit of looking outside your own sphere of influence, however, it will do you in good stead to seek out these new horizons, near or far, microscopic or vast.
Life just seems so full of connections.  Most of the time we don't even pay attention to the depth of life.  We only see flat surfaces ~ Colin Neenan
Whether you delve into the minutiae of a particular topic or satisfy your curiosity at a much less involved level, it is important to keep that wide-eyed wonder at the world that surrounds you. It will give you a new viewpoint and can put your own issues into perspective.
See the world with childlike innocence and wonder. Learn where things come from and how they work. Develop a passion for exploring something new. You don't need to wait until you are on vacation. Expand your vista one step at a time, from where you are now and have fun doing it.

About The Author: Monica

"What you think about, you bring about; what you believe, you become." This is Monica's philosophy, derived from her twenty-five years of experience as a Clairvoyant, Light Worker and Medium, living in Ontario, Canada. Monica has been a guest speaker at various Spiritualist churches, conveying Spirit greetings and messages from loved ones during Sunday services, All Mediums Nights, Healing Services, Meditation Services and special fundraising events. She's been an advisor to several international business leaders and connects with all of her clients on a level of love light and empathy. She delivers messages containing ideal outcomes and positive solutions with the help of her guides. If you'd like Monica to help shape your destiny, you can find her at PsychicAccess.com.