The Lightbringers And Earth Angels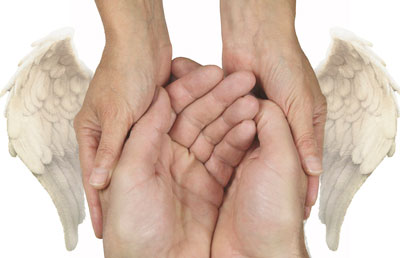 Some people are highly attuned to their emotions, feel out of place in the modern world, and feel called to make a difference during their lifetime. Appropriately, some of these special souls are called Earth Angels or, alternately, Lightbringers.
We are surrounded these days by greed, selfishness, discrimination, and the many other symptoms of a world out of balance. It is said that it is the purpose of the Lightbringers to restore the harmonies that originally existed.
How do we recognize them? They are all sensitive and empathic types. They literally feel much more than the average person, and take everything to heart. It may be necessary for them to have more quiet or alone time for this reason.
We are each of us angels with only one wing, and we can only fly by embracing one another ~ Luciano de Crescenzo
Think of how much negativity exists in our world, even on a regular news broadcast. Then think of how that must affect the Lightbringer and her great empathy! As for needing time alone, it is the tradition within many cultures to use solitude as a bridge to greater wisdom and understanding. This is certainly true for Lightbringers.
Just like their celestial counterparts, Earth Angels are born helpers. They actively want to make others' lives better. Perhaps you have a friend who is always there for you, even in the darkest times. He is probably doing so because he's been there before, and he knows just what it's like.
Most, if not all, Lightbringers have a specific purpose. They probably won't feel like they fit into the prevailing culture, which values materialism and selfishness. Instead, we're likely to find Lightbringers working selflessly in fields like social work, the non-profit sector, or holistic medicine. Many may look out for the underdogs, such as foster children, the homeless, or refugees. And some will feel called to start their own enterprises, if one does not already exist, to provide the help that is needed.
You may have known someone who always instinctively knew things and found meaning where others found the mundane. This person was probably a Lightbringer. They have a higher connection to the Divine, and listen to the wisdom of the angels and their guardian spirits. To use a modern analogy, they have a very strong psychic Wi-Fi connection to the universe as a whole. If they offer advice, it's probably a good idea to take it.
I've been born into a broken world and my purpose is to make sure when I leave it, know I have left my mark of kindness on it somewhere ~ Nikki Rowe
They often may not feel like they have a place in the fast-paced, self-centered world we occupy. Nothing could be further from the truth! Lightbringers were put here to help bring peace and harmony back to our world. We see them around us every day: the woman who bakes at home to share with neighbors, the man who volunteers to feed the homeless, the teenagers who collect money they could spend on a car to send to orphans far away.
They are here to comfort us, to guide us, and to show us a better way. Look beyond their ordinary appearances and you might just see a pair of angel's wings.

About The Author: Mystic Shelley

Mystic Shelley is a Psychic Medium. She has been reading for over 15 years helping and guiding people. She uses my 8 spirit Guides during her readings. She reads in the area of love, relationships, career, money and all matters of love. She will give you only honest and direct answers. Get a reading with Mystic Shelley now at PsychicAccess.com