Think Spring – A Message From My Guides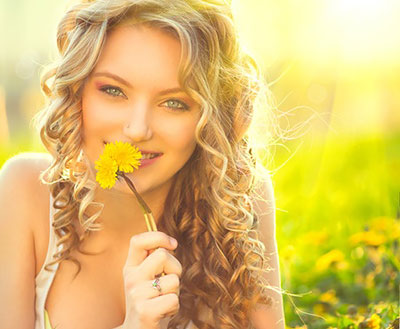 In the northern hemisphere the Spring season is now heralding warmer weather and new growth after a long, dark winter. With the blossoms that bring the promise of luscious foliage come the thoughts of new beginnings and infinite possibilities.
Every day you have the opportunity to create your own personal Spring. Yesterday has passed and tomorrow is but a thought. Today counts. This is the day over which you can have some control. This is the day wherein you can make commitments, keep promises and deliver expected results. Today is the day that you can help one another toward success. Today is the day that you can promote love and healing. Today is the day to listen, express empathy and support others. Today is the day you can be true to yourself. Today is the day wherein love triumphs.
April is a promise that May is bound to keep ~ Hal Borland
Eternal Spring is within your grasp. Optimism breeds new growth. Happiness breeds new expansion. There is always the option to choose a new perspective within an age-old belief, to give a second chance to someone who has disappointed you or to see an issue from another point of view.
Regardless of the emotional prison that confines you, it is possible to escape. Regardless of past hurts, injustices and failures, it is possible to surmount these experiences and forge a new path.
Life is a series of fresh starts and optimistic do-overs. You are only limited by your imagination and confidence. Do not allow these opportunities to pass you by. Grab them and hold on tightly. Find a way to make them work. Reach out to new contacts, previous colleagues or family members.
Listen. Learn. Be. Do.
It is always too soon to quit. Find an alternative to the method you have been using. Find a positive influence, a great mentor or a willing collaborator. Dream big. Then dream bigger. Do not stop believing in yourself or the validity of your thoughts.
Do not wait for others to find you. Choose your own direction. Make your own path. Experiment with new ideas. Ask for help. Get opinions. Consider opposing viewpoints, but do not try to impress those who choose to dismiss your potential.
The energy of the earth flows through the veins of springtime ~ Terri Guillemets
Start now. Procrastination eats away at your resolve. Spread your wings. Soar to the highest reaches. Dare to go further than ever before.
Live your life to the fullest by incorporating at least one new thought, plan or accomplishment each day. It is the intention that matters most. You are the sum total of these selfless intentions day after day. Make them count.
Your external surroundings reflect your internal thoughts, so be cognizant of your quiet musings because they will manifest in an outward fashion for all to see.
Remember that you do not need to succeed overnight. Be gentle with yourself. Do not compare your current results to the achievements of others. Strive to excel within your own measurement, not through the judgment of others.
Be grateful for another day. Start again. Do more.
Think Spring!

About The Author: Monica

"What you think about, you bring about; what you believe, you become." This is Monica's philosophy, derived from her twenty-five years of experience as a Clairvoyant, Light Worker and Medium, living in Ontario, Canada. Monica has been a guest speaker at various Spiritualist churches, conveying Spirit greetings and messages from loved ones during Sunday services, All Mediums Nights, Healing Services, Meditation Services and special fundraising events. She's been an advisor to several international business leaders and connects with all of her clients on a level of love light and empathy. She delivers messages containing ideal outcomes and positive solutions with the help of her guides. If you'd like Monica to help shape your destiny, you can find her at PsychicAccess.com.