Why People Cheat On Their Mates – Part 4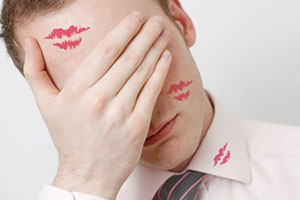 In the second post and third post in this blog series I have shared with you two different clients experiences with cheating in their marriage.
There are about as many different reasons why people cheat on their mates as there are for why their partners choose to stay with them!
One thing I have found to be true for the different types of couples that deal with cheating in their relationships. People who stay with their cheating mates are less happier and less healthier than those who decide to be proactive and take action – be it divorce, separation or break up. These brave souls chin up and decide not to deal with those that do not respect them enough to remain true.
There is no more lovely, friendly and charming relationship, communion or company than a good marriage ~ Martin Luther
These days marriages do not last as long as they used to. Less people are choosing not to get married for this very reason, or seek alternatives to traditional marriage. Is it because society's values and morals are slowly going down the tubes? I'm not sure, but I will say this, if someone does cheat they should at least notify or break up with their mates first.
It is not respectful, smart or safe to put the other person's physical and emotional health in jeopardy by cheating on them behind their back. It is sheer selfishness when someone cheats. It is not only a slap in the mate's face, but an insult to the entire family, especially if children are involved. I have done remote viewing on these families frequently enough to know that the kids are always the ones that suffer the most.
People cheat for many reasons, and prevention is better than cure. The key is to choose wisely and use discernment when choosing a mate.
So, if you are with someone who cheats ask yourself is it worth jeopardizing my health and well-being staying in this relationship where truth and respect are non-existent? If there is still breath in you, you can exercise your free will and change your situation. There are many good fish still out there. The key is to get your line in the water and fish in a cleaner pond!
Life is meant to be enjoyed with another. This is how we can express fully our love. When two hearts beat as one, you can achieve Heaven on Earth.

About The Author: Moon Goddess

Moon Goddess is a third generation empathic healer and seer. She started to give healing readings to people more than 20 years ago. She has always been interested and studied all things metaphysical from a young age. Being hypersensitive she can feel and see things before they happen. Utilizing the Tarot, and with the help of her Guides, she is a source of support for many people all over the world. After he passed over, her grandfather kept his promise and came back to say goodbye and gave her the most amazing experience. Moon knows there truly is a Heaven, and it is wonderful! Sharing her experience has helped many people after they have lost someone, or anyone experiencing some form of grief. Get a reading with Moon Goddess now at PsychicAccess.com.