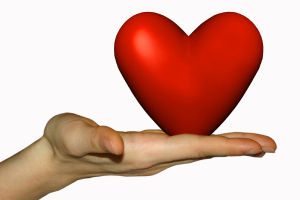 Dear loves, the message we bring to you today is about unconditional love. We want to help you know and understand more about this earthly concept of love, this love that you so desire and, indeed, richly deserve.
The first thing you need to know and accept about love is that love in action means freedom; freedom for you to be yourself, and freedom for the other person to be themselves. This is what true love really means. You must be able to allow that other soul to flourish, to fly, to be all that they can be.
Doing anything less than that is not love, it is entrapment. It is expectation. It is setting you up to be hurt and disappointed. We know that you are not used to this concept but some things are true, whether or not you believe them to be so.
Can anyone else be you? Can you be anybody else? The answer to both these questions is no. You were born into your body, which is your earthly vessel. Each body comes in different shapes and sizes, just as each soul inside that body has different needs and wants and dreams. Continue reading →