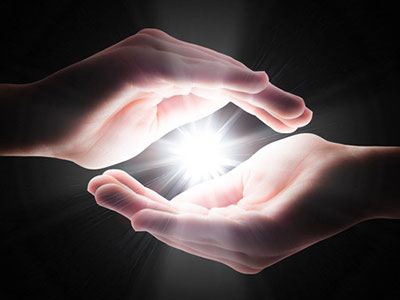 Sometimes we wonder if there is really any good left on this little, blue planet of ours. It can at times be depressing to see all the strife, anger, and hostility. Where is the love and light?
For example, the recent presidential election seems to have divided so many friends and family members. Not everyone seems to have the same thoughts as I do on this matter, since I feel we should embrace our differences, celebrate that we all have different views and respect others opinions. We should rejoice that we all have something different to bring to the table.
Not everyone appreciates a difference in opinion. Instead they wish to control others and they want everyone to see and think the way they do. If you don't, well they might even become hostile and say and do hurtful things.
Recently, while praying, I asked spirit for a message to show there is still light, and love, and kindness, and compassion on this planet. I received a vision and a very strong message of affirmation.
We cannot live pleasantly without living wisely and nobly and righteously ~ Epicurus
Yes, there is still very much love, kindness, compassion and unconditional love available to us on this planet. It is shown to us through those who possess the light of God within. They are free of ego and they only offer love to the world. They shine so very brightly and are often times overlooked, because many people are too busy with technology to ever notice. Those precious moments are lost forever.
I heard very clearly that we can witness these things through children and animals. They display this type of love and kindness. Then I was shown our birth as a white slate, and how most adults' slate has since been tainted with sin, and tarnished by unkindness, cruelty and greed. Their free will has made them to no longer see clearly. They have been conditioned by the world to not be able to embrace love and light. We can learn so much from children and the animals.
Spirit shared that which I already know to be true. I know several adults who are good, but it is a challenge to keep the light shining in this world we live in. We live in a society and culture that corrupts minds with darkness, and discourages us to live a life of purity and compassion. We must work very hard every day to deflect all the negativity that is out there and stay true to ourselves.

PsychicAccess.com.


Moon Goddess is a third generation empathic healer and seer. She started to give healing readings to people more than 20 years ago. She has always been interested and studied all things metaphysical from a young age. Being hypersensitive she can feel and see things before they happen. Utilizing the Tarot, and with the help of her Guides, she is a source of support for many people all over the world. After he passed over, her grandfather kept his promise and came back to say goodbye and gave her the most amazing experience. Moon knows there truly is a Heaven, and it is wonderful! Sharing her experience has helped many people after they have lost someone, or anyone experiencing some form of grief. Get a reading with Moon Goddess now at