Astrology Forecast November 20 – 26, 2023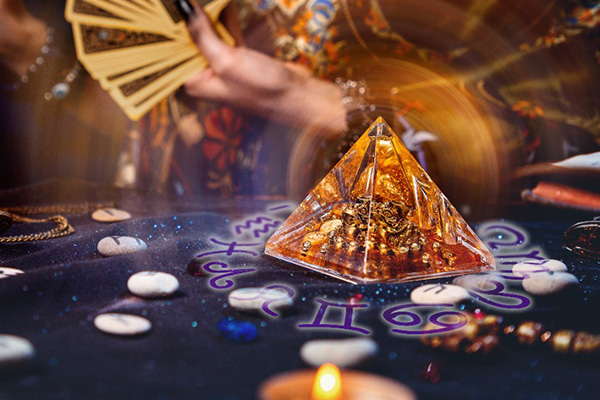 The highlight of this week will be the Sun's entry into Sagittarius on Wednesday, moving us out of the sultry vibes of Scorpio and into a more light-hearted and fun atmosphere for the next four weeks. Sagittarius is also the sign of justice, fairness, and the law of the land, so moving with honor and intention will be emphasized.
However, we'll be leaning toward a more spiritual, ethereal stance today and tomorrow as the Moon moves through Pisces. Go with the flow and trust your intuition when making important decisions during this time.
This morning's Pisces Moon conjunction with Saturn may cause us to feel a little melancholy or even depressed. Guard against unwarranted feelings of dissatisfaction or loneliness, and try not to be stubborn or unnecessarily difficult, as this will only set the tone for a much more challenging week than would otherwise be the case.
Tomorrow afternoon a Pisces Moon square to Mercury in Sagittarius could cause some problems with communication and travel. Double-check your route before you hit the road and make sure you are sending that text or email to the right person! Some of us may also experience brain fog, lack of focus and negative thoughts.
The pace will pick up on Wednesday and we will fly through our commitments with ease until Friday under an assertive Aries Moon.
For those of us celebrating Thanksgiving this week, watch out for debates and arguments at the dinner table. In keeping with the theme of this holiday, bite your tongue, stay in your joy, and count your blessings!
This weekend's Taurus Moon tends to reflect the many activities that are common as November draws to a close; shopping, organizing, getting out the holiday decorations, and making a plan for how we want to spend the remaining weeks of 2023.

About The Author: Susyn

Susyn lives in New Mexico, and offers Psychic Guidance, Astrological Insights and Channeled Messages that will change your life! Her credentials are top-notch and include a doctorate in metaphysical studies and certifications from The American Association of Professional Psychics and The American Tarot Guild. She's also a published author, with two metaphysical books under her belt, and has authored numerous articles and horoscope columns. In addition to her readings, Susyn is also a mentoring practitioner who teaches others how to master their own gifts, raise their vibrations, and empower themselves. A sought after guest on numerous radio programs, she has also hosted her own radio show. If you're looking for one of the truly bright shining stars who can also read them with an accuracy that will astound, look no further. You can find Susyn at PsychicAccess.com.