Astrology Forecast June 12 – 18, 2023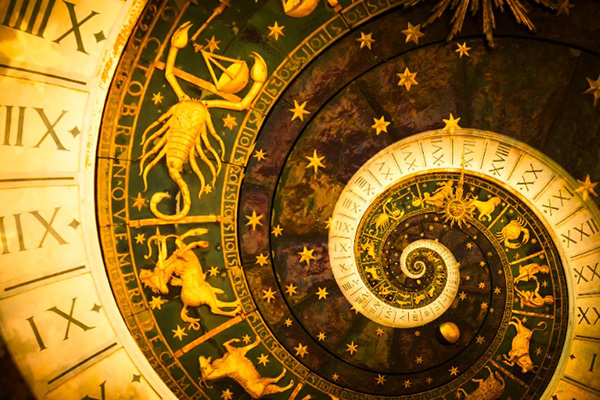 Our creativity soars this week, as we thrive under the inspirational energies of the Gemini Sun to revamp our outlook and surroundings.
Today and tomorrow we'll also be brainstorming for new ideas under the Aries Moon, and by Wednesday, when the Moon moves into Taurus, we'll be able to take action on the things we want to change on a physical level.
The week starts off strongly this morning with the Aries Moon trine Mars in Leo. This aspect is known for determination, courage, resourcefulness, and lots of practical action. If you are not working today, this morning is also great for some quality 'me' time doing the things you love most.
Whether you are ready to take on a home remodeling project, bring your wardrobe up to date or go for a completely new look, or launch a new spiritual practice to enhance your soul growth, this is the time to bring those to life!
Tuesday afternoon a Aries Moon square with Pluto in Capricorn may however cause some trouble. This transit is notorious for causing irritablity, emotional outbursts, and agressive behavior. Disagreements regarding business or family finances are more likely and we may be more prone to lashing out. Find and keep your inner peace, as the unnecessary drama will not be worth it.
The Gemini New Moon on Saturday heralds a two-week cycle of new beginnings, so the preparations we make this week will quickly move us forward into enhanced levels of being. We can pause for a moment on Sunday as the Moon moves into Cancer, focusing on family, home, and the things that bring us comfort.

About The Author: Susyn

Susyn lives in New Mexico, and offers Psychic Guidance, Astrological Insights and Channeled Messages that will change your life! Her credentials are top-notch and include a doctorate in metaphysical studies and certifications from The American Association of Professional Psychics and The American Tarot Guild. She's also a published author, with two metaphysical books under her belt, and has authored numerous articles and horoscope columns. In addition to her readings, Susyn is also a mentoring practitioner who teaches others how to master their own gifts, raise their vibrations, and empower themselves. A sought after guest on numerous radio programs, she has also hosted her own radio show. If you're looking for one of the truly bright shining stars who can also read them with an accuracy that will astound, look no further. You can find Susyn at PsychicAccess.com.