Astrology Forecast October 3 – 9, 2022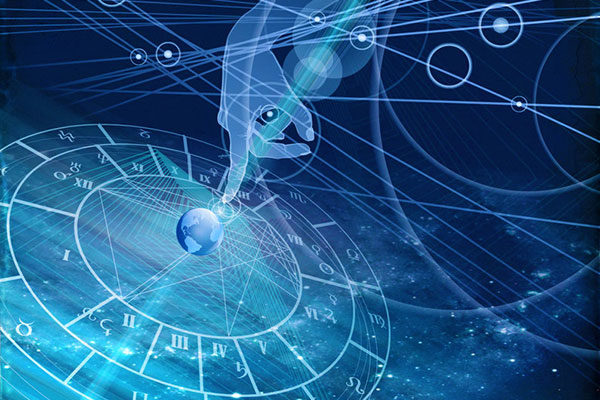 Today's Capricorn Moon should make for a highly productive and progressive day, so keep your nose to the grindstone as it will pay off handsomely!
If you lack the drive and motivation to make most of today's energy, the Capricorn Moon's trine with Uranus in Taurus will support us this morning with its energies of increased ambition, focus, attentiveness, and creativity. Don't allow the usual humdrum to weight you down…there are always new and original ways to get things done!
The productive, determined approach will be especially wise today, because tomorrow and Wednesday could be fraught with interruptions, distractions and unexpected changes courtesy of the Aquarius Moon.
To make matters worse around midday on Wednesday, the Aquarius Moon's square with Uranus in Taurus, as well as its conjunction with Saturn in Aquarius, may cause people to be difficult, uncooperative, moody and irritable, so it will be challenging to keep ourselves and others motivated. Do not give in to negative thinking or self-pity. And, if there is currently tension at home with your significant other, Wednesday will definitely not be the best time to try and resolve it.
Thursday and Friday should also unfold relatively smoothly under the Pisces Moon, but with the Moon preparing to wax full in Aries on Sunday, we may experience some unusual and synchronistic circumstances. Full Moons usually carry a few surprises with them as they near fullness, and this one will most likely be no exception. For example, you might run into a long-lost friend, or find hidden money while looking for something else!
Venus will go direct on Saturday after six weeks of retrograde motion, restoring a sense of peace and balance to our worlds.
Sunday's Aries Full Moon also signals a time of release, so for the next two weeks, we will want to focus on letting go of anything that is draining our energy or slowing our movement.

About The Author: Susyn

Susyn lives in New Mexico, and offers Psychic Guidance, Astrological Insights and Channeled Messages that will change your life! Her credentials are top-notch and include a doctorate in metaphysical studies and certifications from The American Association of Professional Psychics and The American Tarot Guild. She's also a published author, with two metaphysical books under her belt, and has authored numerous articles and horoscope columns. In addition to her readings, Susyn is also a mentoring practitioner who teaches others how to master their own gifts, raise their vibrations, and empower themselves. A sought after guest on numerous radio programs, she has also hosted her own radio show. If you're looking for one of the truly bright shining stars who can also read them with an accuracy that will astound, look no further. You can find Susyn at PsychicAccess.com.