Astrology Forecast August 30 – September 5, 2021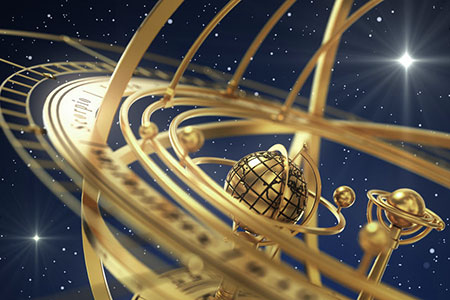 There is a fairly quiet vibe in the heavens this week, with no major astrological influences.
Today and tomorrow the Moon will travel through Gemini, inviting us to be more social. With Mercury in Libra today, this is also a good time to engage our talents for performing and public speaking. These are also good days to research information, consider your options, and change up your plans to suit your moods and desires.
Today's Gemini Moon trine Venus in Libra is a powerful energy for romance, love and marriage. You and your partner may be unusually reliable and cheerful with each other today, and it should be easy for you to avoid arguments or conflicts in your relationship.
We will seek the comfort of home under Wednesday and Thursday's Cancer Moon, choosing to focus on household chores or hide out under the covers in domestic solitude.
On Thursday the Mars in Virgo opposition with Neptune in Pisces could lead to a situation that you may not wish to deal with, but don't avoid it. Instead, muster your inner strength and courage to face the issue and resolve the problem as quickly and calmly as possible. You will thank yourself for it later!
The only real action of the week heats up on Friday and through the weekend as the Moon dances into vibrant Leo and inspires us to shine. Leo represents generosity, love of self, and adventure, so we'll move with our intuition to whatever calls us. As we close out the final days of summer and prepare to move into a new month and season, we'll be finishing up undone tasks and mapping out a plan to bring our dreams for the future into being.

About The Author: Susyn

Susyn lives in New Mexico, and offers Psychic Guidance, Astrological Insights and Channeled Messages that will change your life! Her credentials are top-notch and include a doctorate in metaphysical studies and certifications from The American Association of Professional Psychics and The American Tarot Guild. She's also a published author, with two metaphysical books under her belt, and has authored numerous articles and horoscope columns. In addition to her readings, Susyn is also a mentoring practitioner who teaches others how to master their own gifts, raise their vibrations, and empower themselves. A sought after guest on numerous radio programs, she has also hosted her own radio show. If you're looking for one of the truly bright shining stars who can also read them with an accuracy that will astound, look no further. You can find Susyn at PsychicAccess.com.