Astrology Forecast June 21 – 27, 2021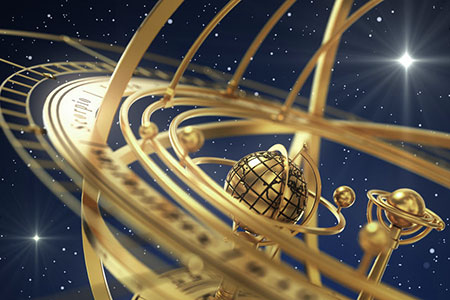 The planets are playing musical chairs with abandon this week as we experience an significant astrological event almost every day!
The annual summer solstice for the Northern Hemisphere occurred yesterday, marking the start of summer this week (winter in the southern hemisphere) as the Sun moves into Cancer.
Mercury will resume forward motion tomorrow, setting the tone for a new cycle and focus for the next three months.
We also have a Full Moon in Capricorn on Thursday. This Full Moon in particular will bring out our need for security and stability, encouraging us to find new ways to limit unnecessary financial expenditures and to set a more financially grounded budget for the future.
Neptune turns retrograde on Friday and will inspire us over the next five months to pay more attention to our true passions and deepest desires. Neptune retrograde is a subtle influence of self-reflection and increased self-awareness, as well as greater introspection and turning our dreams and ideals into reality.
And if that isn't enough planetary action for the week, Venus will move into the sign of Leo on Sunday, encouraging us to express ourselves more freely as it dances through this dramatic fire sign for the next three and a half weeks.
By the way, beware the Aquarius Moon opposition Mars in Leo on Sunday, as it can cause us to act impulsively and overspend. Disagreements with your partner may also be more likely with this aspect, so keep your cool and act responsibly.

About The Author: Susyn

Susyn lives in New Mexico, and offers Psychic Guidance, Astrological Insights and Channeled Messages that will change your life! Her credentials are top-notch and include a doctorate in metaphysical studies and certifications from The American Association of Professional Psychics and The American Tarot Guild. She's also a published author, with two metaphysical books under her belt, and has authored numerous articles and horoscope columns. In addition to her readings, Susyn is also a mentoring practitioner who teaches others how to master their own gifts, raise their vibrations, and empower themselves. A sought after guest on numerous radio programs, she has also hosted her own radio show. If you're looking for one of the truly bright shining stars who can also read them with an accuracy that will astound, look no further. You can find Susyn at PsychicAccess.com.


One Response to Astrology Forecast June 21 – 27, 2021